Have useful information and schedule of activities at your fingertips at all times. Download the Love Valencia application for free at the app store.
Culture, leisure and tourism right at your fingertips! With the help of Love Valencia, you can check out information about the city, its history, monuments, festivals, attractions and much more! The Love Valencia app features guidelines on recommended local restaurants, accommodation, nightlife, shopping, health and beauty.
This combination of the best information on places and local highlights is what makes the app a perfect choice if you are planning to visit Valencia or want to know the city more.
The Love Valencia App is available for iOS and Android in three languages: Spanish, English and Italian. Download it for free!
A simple and useful guide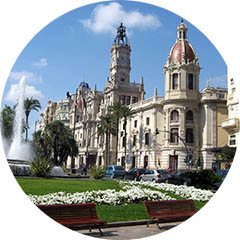 The Love Valencia App is very easy to use and has intuitive design so that you can access all the information you need quickly and easily. It is divided into the following sections:
Things to do in Valencia and what to see: monuments, museums, parks, beaches and calendars.
Where to eat: tapas, haute cuisine, traditional dishes, coffee and sweets …  each choice is varied and is constantly being updated. To make life even easier, Love Valencia allows you to make a reservation at a restaurant directly from the application.
Where to stay: whether you're looking for a hostel or a 5 star hotel, this section will help you find the perfect accommodation suiting your needs. This section also offers in-app reservations.
Entertainment: fancy going to the movies or better yet the theatre? What about checking the main art galleries of Valencia? In this section you will find several, interesting suggestions.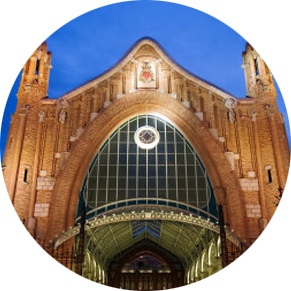 Nightlife: pubs, nightclubs, concert halls and summer terraces. This section features all local spots to enjoy your Valencian nights.
Shopping: shopping outlets, regional products, fashion and accessories, footwear, health and beauty, this section calls to all shopaholics!
Valencia with children: Valencia is fun for all ages so no one has to miss out! Find out what you can do around the city with little ones.
Health: spas, hairdressers, beauty salons, everything to allow you to look and feel your best!
Geolocation and transportation
Finally, the application also features a geolocation map for locating the user and the surrounding places or activities. The information can be filtered by specific categories allowing users to access content based on their interests. The map also shows the location of the metro and
"valenbisi" stations which can be very useful!
Do you want to appear in the Love Valencia App?
If you are interested, please contact us via email [email protected]