Challenge your mind with escape games using logic, creativity and teamwork. A leisure plan in Valencia that you cannot miss!
Valencia is the perfect city to live in- not only for the paella and beach, but also because it has fun activities every single day.  If you don't know what to do in Valencia, we propose a different leisure plan for you to enjoy with friends, family, coworkers or whoever: Escape Rooms. 60 minutes to escape from a place where only imagination, ingenuity, and mental dexterity can help you get out. In addition, they are also a great plan in Valencia for kids.
It all starts in a themed room where you and your team will find yourself locked up. From here, you will have one hour to solve various riddles and puzzles with your team until you find how to exit.  It is a perfect activity for a rainy day, or any winter day where it's too cold to do something outside.
Here is a list of the best Escape Games in Valencia, choose the one you like best and let the game begin!
Clue Hunter
Clue Hunter is the first escape room that opened in Valencia. Nine different themes and a unique experience are available:  The W.E.N Case, Caught in the Basement, Murder on the Train, Holmes vs. Moriarty, Virus, Clue Battle, and for large groups of up to 15 people Megachef, The Killer of Lockcity and the Treasure of Calico Jack.  More than 400,000 people have already here- now it's your turn.
Address: Carrer de les Cuines, 4 – València
Contact: [email protected] / 657 66 91 54
Best Quest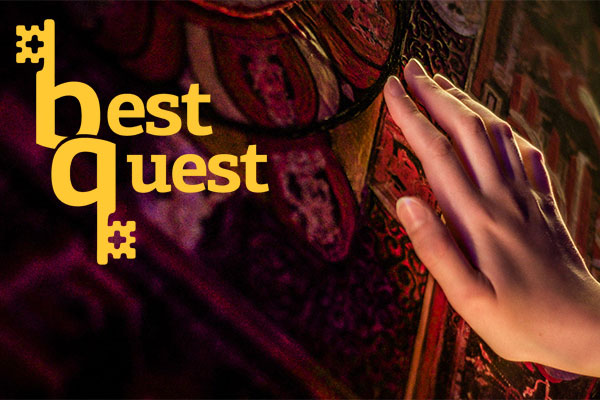 Best Quest is not just a game, it is a world with eras and its own rules. The themes are decorated to make even the smallest details intricate. Here you fully immerse yourself in the adventure; you just have to use logic and know how to work in a team!
Best Quest has two different themes: The Mystery of Shambhala and Pirates: the Evil Island!
Address: Calle Joaquín Costa, 23 – València
Contact: [email protected] / 66 33 11 492
Claustrophobia
In Claustrophobia they have themes in English, Russian, and Spanish! You'll feel as if you're inside a video game. This place is full of special effects and music, but it's all real and helping immerse you in the experience! You must find your way out through unknowns, puzzles, riddles, and even physical tests. The Academy of Houdini, Gulliver and the Giants, The House of Ghosts, and the Philosopher's Stone are the adventures that await you in Claustrophobia.
Address: Plaza del Portal Nou, 8 – València Contact: [email protected] / 654 60 89 75
Dock 39
Dock 39 is located in Bonaire and offers two Escape Rooms specifically for children. A perfect option to have a good time as a family- solving puzzles, following clues, and developing the critical thinking skills of the kids in a fun way.  Dock39 has two rooms:  Port Royal, Treasure Island: from 6 years old and
Blackbeard cabin: from 15 years.
Address: Bonaire Shopping Center (Aldaia)
Contact: [email protected] / 960 619 228
The Exit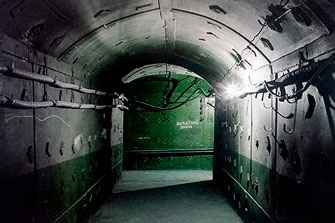 The Exit València is the perfect escape room for groups of friends, families, colleagues, and large groups.  Not to mention, you can hold your events here!
Located in the heart of the city, it has two games: The Maximum Security Prison and the Nuclear Bunker, in which you will have to save humanity from world destruction.
Address: C / Pere Bonfill, 6 (in front of IVAM)
Contact: [email protected] / 627 44 56 07
Cubick
Cubick Room is the only Escape Room in Valencia where you have 80 minutes to solve all the mysteries.
Up to 7 people can play. In their game Abduction, you will enter the history of Nazism where you will have to try to change history. Will you be able to?  You'll have to enter to play and find out.
Address: Avenida Primero de Mayo, 11
Contact: [email protected] / 637 68 69 22
Mind Factory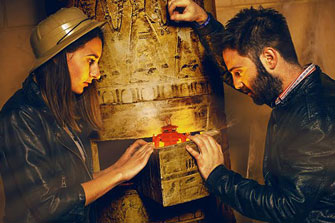 Mind Factory is the escape rom with the most special effects in Valencia.
It has two rooms: The first is Back to the Future, where players will have to discover the whereabouts of their teacher who disappeared.  The second is the mystery of Nefertiti, a dangerous expedition to the center of an Egyptian pyramid where at the same time you will have to guess the mysteries that Pharaoh hides.
Address: C / Castellón, 10
Contact: [email protected] / 96 009 92 96
Have you decided yet where to "escape" to yet?  Through email, phone, or website, you can make all of the reservations you need to.  Oh, and don't forget- you only have 60 minutes!