Do a tour on a Segway through Valencia and discover the city as you never seen before with Segway Trip Valencia
Segway Trip Valencia comes to bring together tourism and innovation through a modern, elegant and ecological vehicle, a Segway!
If you don't know what to do in Valencia, we propose you a tour on Segway, you will discover the city in a different way.
What is a Segway?
A Segway is more than a vehicle or a personal transport, it's a new concept of moving through the city, but cleaner and more comfortable, that allows the driver to move leaning in the direction he wants to go. Its management is so simple that in just only one minute the driver is ready to begin his trip in security.
Why do a tour on a Segway?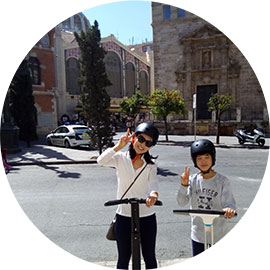 Valencia is an open city to its citizens and visitors, well known for its good weather. The city routes are flat and easy to cross, but, at the same time, there are different areas to visit, each one with its own characteristics and peculiarities. For example the Malvarrosa Beach, the City of Arts and Sciences , Cabecera Park, the Silk Market, the neighborhood of Ruzafa…
These areas of the city are far away from each other, that's why the best tool to go from one side to an other and having a much complete vision in a record time is to do a tour on a Segway in Valencia.
Thanks to the tour guided visits through Valencia, offered by Segway Trip Valencia, you can get to know all these areas:
The medieval tour in the historical quarter of the city
The park tour in the old Turia's riverbed until Cabecera Park
The Arts and Science tour to get to know the architectural complex designed by Santiago Calatrava.
The sea-port tour so you can enjoy the port and the beaches of Valencia.
Beside this you have the option to create your own route and choose the interest points of the tour on a Segway in Valencia.
If you want to enjoy your trip in Valencia in a different way, the Segway Trip Valencia is a good option to move around the city.
What else offers
Segway Trip Valencia
?
More and more companies benefit of Segways as a tool of promotion, thanks to Segway Trip Valencia. The Segway calls attention and makes a simple publicity campaign in to a massive and productive event, for example is a good tool for street marketing campaigns.
The Segway is not only used for publicity campaigns, it is also a nice present in seminars, anniversaries, theme parties and everything that can occur you. Segway in Valencia is the ideal option for doing different plans in the city.
What makes 
Segway Trip Valencia
 so special?
Segway Trip Valencia was born from the union of three main values: modernity, elegance and ecology. These three main concepts are the philosophy of our company.
We are at the forefront of technology, security measures and resources. We can get this  having qualified workers, official tour guides that go with the clients on our tours, and we are also present on social media, we participate on the development of the city through citizen proposals and giving to our client safety measures, like helmets, during the trip and training people before using a Segway.
We provide a comfortable service, easy to hire/manage and efficient, working with seriousness and commitment day by day.
Fluid communication, fast and efficient through our email info@segwaytripvalencia.com, our social media (Facebook, Twitter, Instagram and Google +) our phone

numbers (

+34 961 046 274, +34 655 906 500) where you can contact us by phone or Whatsapp.
Looking beyond the benefit in a short medium term. Our main focus is to emphasis the work well done, the ecology and sustainable tourism.
Segway Trip Valencia is a company that tries to combine sustainable tourism with modern turistic development. Segway Trip Valencia doesn't offer you just a simple tour guided visit, but a real travel for discovering Valencia, with  a modern, ecological and elegant mean of transport.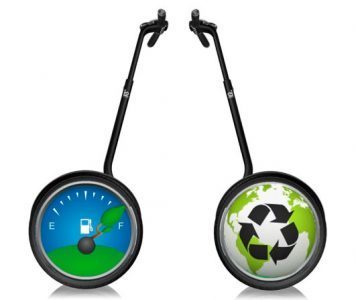 Our office is near the Serranos Tower, in Calle Náquera, 6 (Valencia).
Our work schedule is from Monday to Sunday from 10:00 to 14:00 and from 16:00 to 20:00.