A large-scale Gulliver: ramps, slides, and stairs making this one of the best things to do Valencia with children
Gulliver Park lies in the east part of the Turia Gardens, or "El Rio", near the City of Arts and Sciences.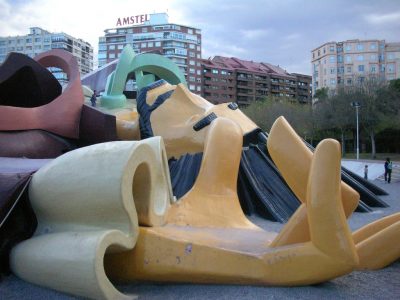 This huge 70-meter-long attraction features Gulliver from the story of Gulliver Travels, a famous work by writer Jonathan Swift.  This is one of the most popular playgrounds in the city, perfect for you as well as something to do Valencia with children.
Essentially this playground is a large-scale Gulliver, lying on the floor with his clothes and his hair forming ramps, slides, and stairs where kids can play.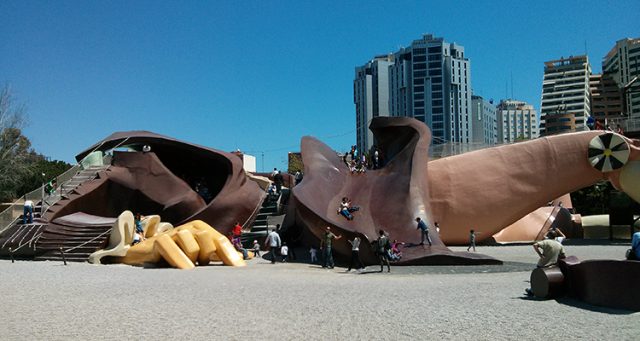 The admission to the playground is free and is open at different hours depending on the month of the year (check out when to go on their website).
This park is not only a children's playground, but serves an important function within the Turia Gardens: to drain rainwater.
The Gulliver Park is a one of the most incredible things to see and do in Valencia.