Take a day trip from Valencia to Requena to enjoy the wine, but also the regional heritage of Requena-Utiel
Wine is the main attraction of Requena. Requena is known because of its wineries,  but those are not the only places to visit there. Love Valencia provides you with other places to enjoy in this town, which is rich in its gastronomy and has a historical heritage. Discover all of the tourism in Valencia.
What to see in Requena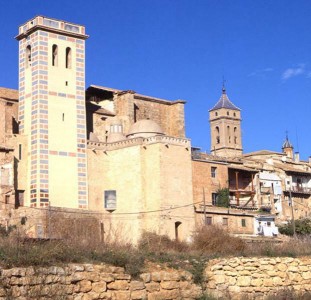 The highlight of the town of Requena is its historical center; an area that boomed many years ago at the height of its silk production. The Colegio del Arte Mayor de la Seda used to be a silk manufacturing school but is now  a museum located in the Villa neighborhood.  In Villa you can also find examples of Gothic architecture such as Iglesia de Santa María and Iglesia del Salvador. You will also find remains of Arabic occupation, such as la Torre del Homenaje (Homage Tower) and stone walls.
Requena also offers a trip through the caves of  'the medieval city'. Ancient caves that date back to the times of the wineries. And other places to visit are: the Museo Muncipal (dedicated to ethnology), Museo Etnológico or Museo Arte Contemporáneo Florenco de la Fuente (Contemporary art museum). Other places that are advisable to visit are the medieval spots such as Alcazaba, la Medina, Plaza del Castillo, Cuesta de las Carnicerías, Iglesia de San Nicolás or Palacio del Cid (wine museum) among other things.
How to get to Requena
It is very easy to get to Requena from Valencia by car. You simply take the A3 to Madrid/Aeropuerto and drive straight for 60 kilometers. Once you've reached those kilometers, you only have to follow the signs for the A3 exit and take the road that leads you to Requena, meaning you have to take exit 289 towards CV-395/CV-391 to Requena/Chera Villar del Olmo.
On the CV-395, you just have to follow the road and the signs to get to the Valencian town.
Where to stay in Requena
Although it is fun to take a day trip from Valencia to Requena, it is also possible to extend your stay and stay overnight. Love Valencia provides you with the best hotels to stay in in Requena:
La Villa: this hotel has a number of 18 rooms out of which you can choose between a single-, double- or triple room. An attentive and friendly service, all of the facilities you need for an affordable price, with all the places of interest on a walking distance. You can find La Villa at Plaza De Albornoz 8, Requena, Valencia. For more information you can call 911 776 380.
1900 Casa Anita: another hotel in Requena that offers you anything you need and that is close to the attractions of the town. A good atmosphere and kind personnel for a very good price. Great to visit on your own, with your partner or with your family, when you take a day trip from Valencia to Requena. 1900 Casa Anita is located at C/ Mayor, 13, San Antonio, Requena, Valencia and you can reach them on 912 757 700.
Where to eat in Requena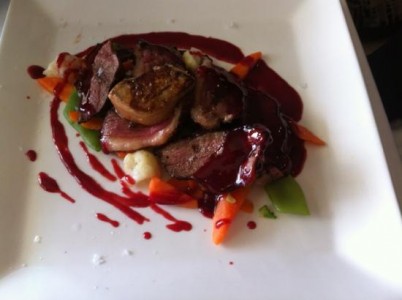 Because of its position, climate and history, the food in Requena is traditional Castilian. Their main dishes are filling and consist out of meats, rice, embutidos (dried sausages) and many more products that are typical for the Spanish cuisine. The ajo arriero (bacalao with oil, garlic and peppers) and morteruelo (meat pâté) are also very common in this area. Discover where to eat in Requena:
La Posada de Agueda: this is a restaurant you cannot not go to when you are visiting the town or want to take a break from traveling by car. Traditional dishes, exquisitely prepared and an excellent service which will definitely leave an impression. La Posada de Agueda can be found at Carretera Nacional III, 282 If you want to reserve a table, don't doubt and call at 962301418.
Requena is also known well because of its proper wines which origins designate there. For the wine lovers, your journey is not completed without visiting a winery of Utiel-Requena.