There are many things to do in Valencia, amongst other things a real life escape game
Best Quest is a real life escape game in Valencia which will definitely give you an adrenaline rush. It is a fantastic way of spending your free time in Valencia, if you like to live new experiences.
What is a real life escape game?
A real life escape game is an adventure that you experience from your own perspective. In the game, participants have to get out of a room that is full of mysteries. You have to look for clues, solve riddles and brain teasers. All of this in 60 minutes.
You can either participate with 2 till 4 friends or go here for a family event, bachelor party, use it as a team-building activity or give it to someone as a very original present. Carry out a mission in one of the themed rooms of the Best Quest Escape Room, which is an experience you won't forget.
What are the games like in Best Quest Escape Room?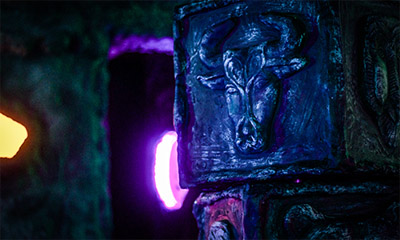 Don't get it wrong, it is not just a game. It is a world of its own, a period of time with its own story and rules. The setting is considered thoroughly and the smallest details are thought of. For the escape room, you only have to use your logic and know how to work in a team.
Best Quest Escape Room invites you to solve the mystery of Shambhala. It is a photo expedition which brings you to the mountains of Tibet. You have just faced a separation , and the original route has changed. But what does that have to do with the Shambhala? That is something should discover for yourself.
For whom is this activity?
Couples. If you believe that you can do anything, with Best Quest Escape Room, you will get to know another side of your partner.
Groups of friends. A perfect plan to have fun with your friends.
Students. Relax after your classes and learn new things.
Tourists. A different type of tourism and it is not important if you master the language or not, you will still live the same experience.
Companies. This experience is excellent as a team-building activity. Create some team spirit in your workplace!
Location
Best Quest is located in the street Calle Joaquin Costa 23. For more information and reservations, you can send an e-mail to info@bestquest.es or make a phone call to 66 33 11 492. The opening hours are from 10:00 tot 22:00, every Monday till Sunday.