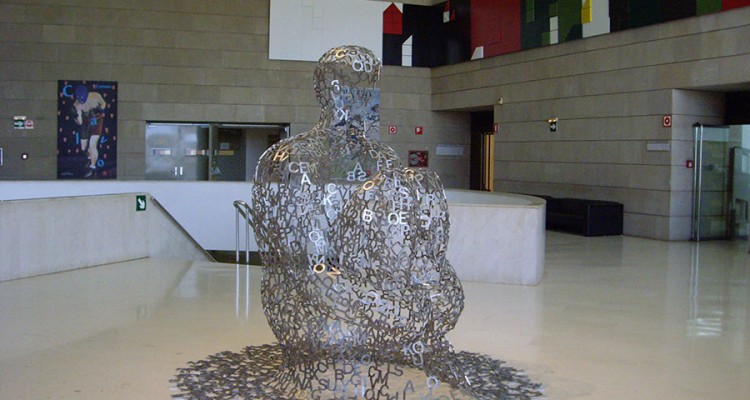 Valencia is rich in culture and art!  Visit the museums in Valencia to learn more about art, science, music, and more- and once you've seen it all, check back on our list of Things to do in Valencia to make sure you don't miss a thing!
Valencias museums are ample and each of them have a unique educational and cultural edge. In the Fallas Museum you will find on display the best of the previous Fallas Ninots (plaster statues of people or Valencian scenes.) In the Museum of Ceramics you can admire the creative craftsmanship of historic Valencian artists. For modern or classic art lovers, there is the IVAM (Valencia Modern Art Museum) and the Museum of Fine Arts San Pio V. So without further a do, here is your Guide to the Best Museums in Valencia:
Cathedral Museum
Cathedral Museum is located inside the Cathedral of Valencia. It houses about 90 Renaissance and Gothic artworks that are divided into five rooms. These, among many others, are representative of of the Sixteenth and Eighteenth Centuries.
Fine Arts Museum Centro del Carmen
The Fine Arts Museum in Centro del Carmen houses several temporary exhibitions that boasts beauty of the old Convent. It also provides various cultural activities for visitors of all ages. Learn more about the Fine Arts Museum Centro del Carmen!
Fine Arts Museum Centro del Carmen
Rice Museum
The Rice Museum is located in a neighborhood called Cabanyal, in what used to be an old rice mill in the early Twentieth Century. The Rice Museum was created to retrieve and disseminate the industrialization of rice, a staple of in the history of culture in Valencia.
Artista Fallero Museum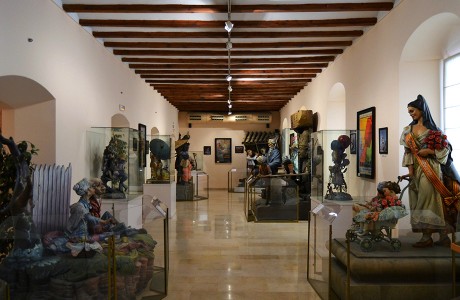 Artista Fallero Museum is home to the "ninots" (polystyrene puppets) that are pardoned every year by the union of Fallas Artists during the traditional burning of the Fallas. In addition, Artista Fallero Museum is also home to miniatures fallas of recent years and other unusual sculptures such as "Gulliver" (the playground in the Turia Gardens).
Natural History Museum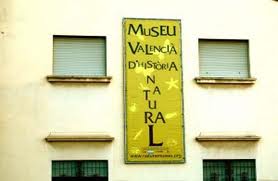 The Natural History Museum of Valencia has two main rooms that exhibit different collections of insects, mollusks, and vertebrates. The Natural History Museum houses over 100,000 specimens and also organizes seminars and various activities. Plan your trip today!
Municipal History Museum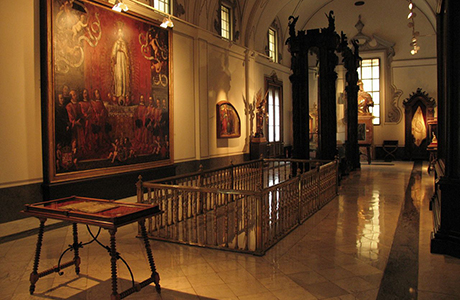 The Municipal History Museum is located in the Casa Consistorial in Ayuntamiento Square, it corresponds to the old House of Teaching.Inside the museum you can find two rooms: the first showing the evolution of Valencia and the second exhibiting prints from late Eighteenth Century to mid-Nineteenth Century.
Military History Museum
Military History Museum was opened in May 1995 to provide a "better and broader knowledge of the Army" to visitors. The Military History Museum aims to create an enjoyable environment for visitors, it also serves as a space for culture and leisure.
Ethnological Museum
The EThnological Museum of Valencia was constructed in 1982 and opened just a year later. It has three permanent exhibitions: "La ciudad vivida" (the vivid city), "Valencia City Transit 1800-1940" (Valencian cities transit 1800-1940), and "Huerta y marjal y Secano y montaña" (garden, marsh, upland and mountains), all sharing the theme of urban areas of Valencia territory.
Museum of Prehistory of Valencia
The Museum of Prehistory is located in Casa de la Beneficiencia and has been open since 1982. Most of the materials that make up the museum have been found through archaeological excavations from the Paleolithic period to the time of the Visigoths. Discover more about the Museum of Prehistory of Valencia!
Bullfighting Museum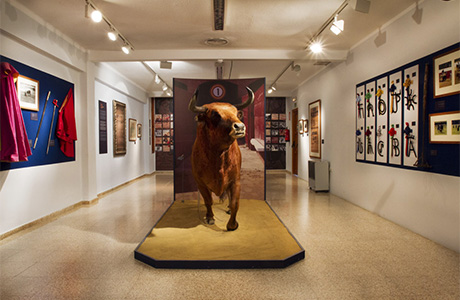 Bullfighting Museum, in Spanish "Museo Taurino", is located near the Bullring in Valencia. It was founded in 1929 by Luis Moroder, who funded the museum, and by a bullfighter called Badila, who donated his private collection of bullfighting memorabilia.  Valencia Bullfighting Museum!
House Museum: Concha Piquer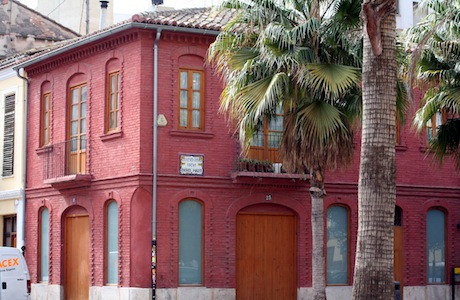 The House Museum Concha Piquer is dedicated to the life and work of Concha Piquer, a Valencian artist of the Twentieth Century. Piquer was born in Valencia in 1906 and died in 1990. She is known worldwide for a singing in the "copla" style and has appeared in numerous stages in Spain and New York.
The Toy Soldiers Museum
L'Iber, the Toy Soldiers Museum, is the worlds largest private collection of toy lead soldiers. Its aim is tell the history of Valencia, as well as Spain itself, through toy soldiers. The Toy Soldiers Museum collection is composed of about one million individual pieces. It is located in an old gothic palace located in Caballeros Street. It was originally the residence of the Marquis of Malferit.
Valencia History Museum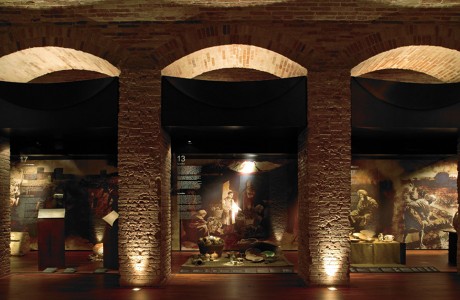 Valencia History Museum is located near Cabecera Park in an old water tank building that once supplied water to the city. The Valencia History Museum was opened in 1850 and is a beautiful building made of of of brick and pillars. It is an exemplary piece of Nineteenth Century industrial architecture.
House Museum: Blasco Ibanez
Blasco Ibañez House-Museum is the rebuilt version of the original house built by artist Blasco Ibañez. The house sits near La Malvarrosa beach. It became a museum in 1997 and it consists of 3 floors holding an auditorium, museum, and research centre. Learn more about the Blasco Ibanez House Museum.
Fallas Museum
Fallas Museum is located inside a building that was originally a hospital that treated patients with leprocy. In 1834 it turned into a military barrack and later a prison. Currently, Fallas Museum has a collection formed by the winning "Ninots,"polystyrene puppets made in occasion during Valencia most famous festival called "Fallas",
MUVIM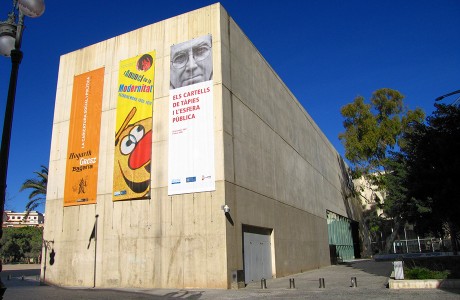 MUVIM (Valencia Museum of Enlightenment and Modernity) is dedicated to hosting temporary exhibitions that come to Valencia. MUVIM was constructed by the Sevillan architect Guillermo Vázquez Consuegra.
Municipal Museum of Natural Sciences
The Municipal Museum of Natural Sciences is located within Viveros Gardens. It continually hosts temporary exhibitions throughout the year. In addition to the best South American collection of skeletons, the Municipal Museum of Natural Sciences is home to insect fossils and a large collection of sea shells.
Municipal Museum of Natural Sciences
National Museum of Ceramics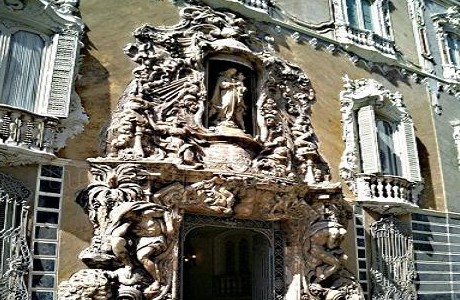 National Museum of Ceramics and Sumptuary Arts González Martí is located in the Palace of Marqués de dos Aguas in Valencia. It was created in 1947 when Manuel González Martí gave his ceramic collection to the State. The National Museum of Ceramics has since extended its walls to feature items such as furniture, clothing, and paintings.
House Museum: Jose Benlliure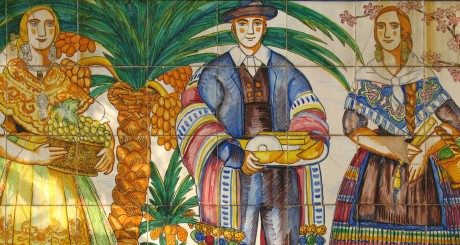 The House Museum José Benlliure was formerly the home-study of the Valencian painter José Benlliure. Born in the district of El Cabanyal, Benlliure was also the brother to the famous sculptor Mariano Benlliure. Learn more about the House Museum of Jose Benlliure!
House Museum of Jose Benlliure
Fine Arts Museum "San Pio V"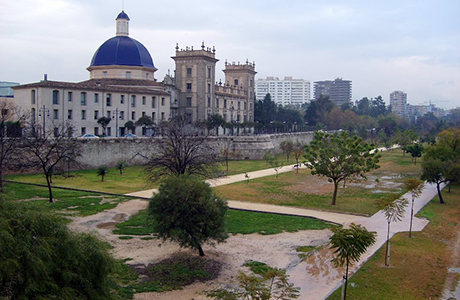 San Pio V is one of the most important pictorial museums in the country and one of the best sights in Valencia. Particularly important are its Gothic tables of the Fourteenth and Fifteenth Century. Discover more about the Fine Arts Museum "San Pio V" and plan your visit!
Cultural Center La Beneficiencia
Cultural Center La Beneficiencia was built in 1841 and is a building constructed in Medieval and Renaissance style. Until 1892 it served as a school and in 1955 was restored to become a cultural center.  Find out more about the Cultural Center La Beneficiencia and its events!
Cultural Center La Beneficiencia
City of Arts and Sciences
The City of Arts and Sciences is an architectural and cultural complex located in the old Turia riverbed. It was designed by the famous architect Santiago Calatrava, in collaboration with Félix Candela.  Learn more about its infrastructure and visit one of the many wonders of the City and Arts and Sciences.
Principe Felipe Science Museum
Príncipe Felipe Science Museum is part of the enormous construction of the City of Arts and Sciences in Valencia. It was designed by Valencian architect Santiago Calatrava and opened in 2000. The museum has over 25,000 square meters of exhibition arranged in several plants. Don't miss out on this excellent museum of scene, learn more about the Principe Felipe Science Museum's exhibits and its pricing!