Here listed below are other bike rental options that are located throughout Valencia.
There are several companies that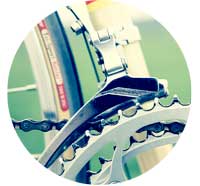 offer bike rentals in Valencia as another means of transport in Valencia.
What to do in Valencia during the sunny days? Rent a bike and enjoy Valencia by being in contact with nature.
Besides the public transportation service of Valenbisi, there are other companies that rent bikes to travelers to help them learn about Valencia as well as move more comfortably around the city. Some of the companies also have organized guided bike tours in Valencia and other type of vehicle rental such as a motorcycle or Segway.
BeBike
Valencia offers the widest possible range of leisure and tourism in Spain. Its climate and its beauty invite you to visit the city all through the sole use of the bike. Utilize these Valencia bicycles as the ideal means of transport to enjoy your stay when you visit Valencia.
DoYouBike
Another bike rental service in Valencia is DoYouBike. This service requires proof of identification and a 50 euro deposit for each bike, cash or credit.
Prices are divided by weekdays, holidays and weekends and are also divided by season.
–  Low Season  from November to February.
–  High Season  from March to October.
Learn more at www.doyoubike.com
ValenciaBikes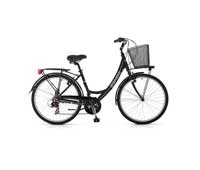 Valencia is a flat surfaced city with little to no incline; perfect for a casual bike ride. The best way to visit Valencia is to rent a bike to enjoy the simplicity of the city. Here, you are free to move with convenience and speed, and it's an eco-friendly vehicle.
Visit the website www.valenciabikes.com for more information.
ValenciaBikes fees:
One hour: 5 €
 Four hours: 10 €
Up to 24 hours (or closure of shops): 15 €
2 to 3 days: 12 € per day.
Up to 4 days: 10 € per day.
Children's bicycles are discounted at 50%
Prices of Tandem:
Up to 1 hour: 10 €
Up to 4 hours: 20 €
Up to 24 hours (or closure of shops): 30 €
These services also include a lock, a helmet, baby seat (if necessary), repair kit (for long distance travel) and a map with Valencia bike paths.
As a security deposit an ID card or 50 € is required. If you plan to return the bicycle in a store other than where you rented, you can make the 50 € deposit option which will be returned at the end of the rental period.