Paella is the dish that is typical Valencian. Find out everything about this dish and find out where to eat the best paella in Valencia!
Valencia is not only known for the Horchata, but also for its most famous dish: paella. A delicious dish of which the main ingredient is rice. The rice that needs to be used for paella is the so-called bomba rice and is grown in big orchards around the city of Valencia, including Albufera. The dish is called paella because of the pan it is made in: a pan that only has two side handles which is called a paella.
Paella can be prepared in different ways. With vegetables, fish, etc. But the most famous Paella has to be the Valencian Paella. This one contains chicken, rabbit, saffron, beans, tomato, paprika, olive oil, water and some salt to taste.
There are many restaurants in Valencia where you can enjoy a delicious plate of paella. Here we have made a selection of the best places to eat paella in Valencia.
La Riuà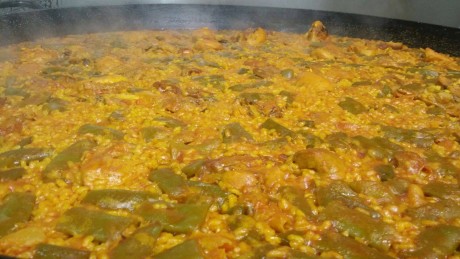 La Riuà is a family restaurant in Valencia, with a very pleasant and intimate atmosphere. The customers are treated very well here. This restaurant is specialized in all kind of rice dishes, including paella. Besides the traditional Valencian paella, you can also try the vegetable paella, seafood paella, cuttlefish and cauliflower or langoustine paella.
Location: Calle del Mar, 27. Telephone number: 96 391 45 71
La Bernarda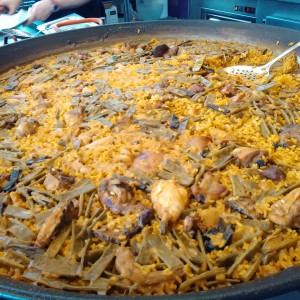 La Bernarda is a very special place. Located in Mercado de Tapinería, in which you can find the tradition of the so-called "esmorzarets" sandwiches in the morning which will give you energy. But that's not all they have: they also cook different paellas you cannot miss out on. Don't hesitate any longer and go pay a visit to La Bernarda!
Location: Mercado de Tapinería (Calle de Tapinería, 15-17). Telephone number: 692 227 967
Restaurante Yuso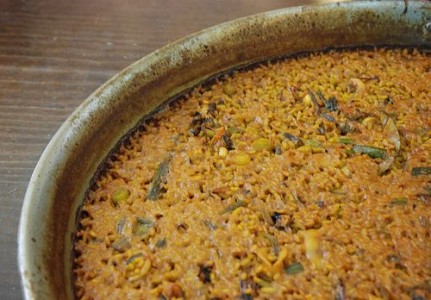 Located in the neighborhood of Ciutat Vella, in the center of Valencia, Restaurant Yuso has on of the best special menus for the weekends in the city. Not only do they offer you their specialities of rice and the traditional Valencian kitchen, this place is great for company event and they have a very good Valencian paella to offer. You should try it!
Location: Calle de la Cruz, 4. Telephone number: 963 15 39 67
La Alegría de la Huerta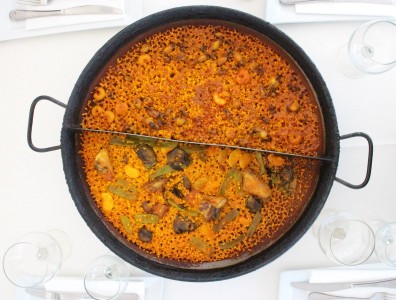 Definitely visit La Alegría de la Huerta, as it is one of the most representative restaurants on the Malvarrosa beach. At the beginning of the beach you can find this restaurant, of which the speciality is the Mediterranean food. Their paella is always of excellent quality.
Location: Paseo Marítimo, módulo 6. Playa de la Malvarrosa. Telephone number: 963 55 05 07
La Pepica
Located closely to Las Arenas Beach in Valencia, you can find restaurant La Pepica. A restaurant with more than hundred years of history and probably on of the most emblematic restaurants in Valencia. The specialist in typical Valencian cuisine and rice. Whoever comes to this restaurant, need to try – besides the paella valenciana – the Paella Pepica, paella with peeled seafood.
Location: Paseo de Neptuno, 6. Telephone number: 963 71 03 66