There are plenty of good and affordable clubs in Valencia
If it is your thing to party all night in the clubs in Valencia, without spending too much money, this is the page to be. Here you can find which are the most affordable clubs in Valencia, check them out:
Murray Club Valencia => Murray Club Valencia offers indie, pop and rock music that is danceable and fun, in a youthful setting with many students. The entrance fees differ per time and day. On Thursdays till 2:30, it costs €4 to get in and you will get 2 tickets and a beer. If you arrive later than 2:30 the price is €7 and you will get two beers or one other drink. On Fridays and Saturdays until 2:30,  there is no entrance free. Later at night, a ticket costs €8 and you will also get two beers or one other beverage. You also have the option to get your name on the guest list. Murray Club Valencia is located at Avenida de Blasco Ibáñez 111, 46023 Valencia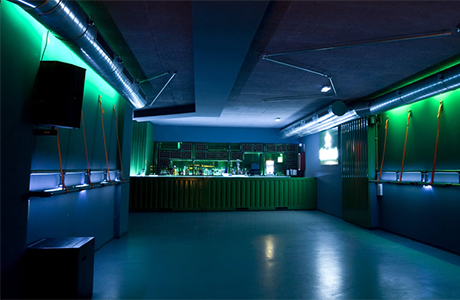 Xtra Lrge => Xtra Large serves as both a pub and a club in Valencia which closes at 3:30 in the morning, every Thursday, Friday and Saturday. Xtra Lrge does not only play one kind of music genre, which makes this place accessible to everyone. You don't have to pay an entrance fee at Xtra Lrge which makes going out here affordable. This club in Valencia can be found at Gran Vía Germaníes 21, Valencia.
You might also be interested in:
Have a great time in Valencia. Discover the great variety of clubs that are being offered during night. And don't forget to look up what to do in Valencia, as there are a lot of things to do!