The best places to enjoy a summer night out in Valencia
Valencia has a lot to offer when it comes to food and drink. This also includes nightlife in Valencia- and more than in any time of year, summer is always full of things to do.  Outdoor clubs in Valencia are the perfect option if you want to enjoy parties with great temperature and open air.
We won't keep you waiting a second longer to soak up some sun and fresh air; here are the best outdoor clubs in Valencia.
Marina Beach Club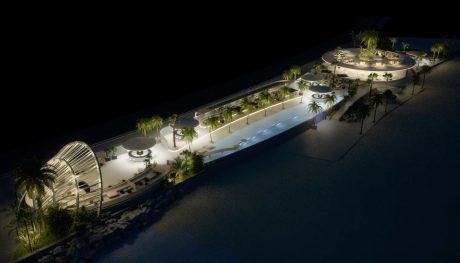 Marina Beach Club can be found next to the characteristic building Veles e Vents. If you want a terrace by the beach, Marina has the perfect lounge which offers deep house music on Fridays, Saturdays and Sundays from 12:00h to 21:00h.
Akuarela Playa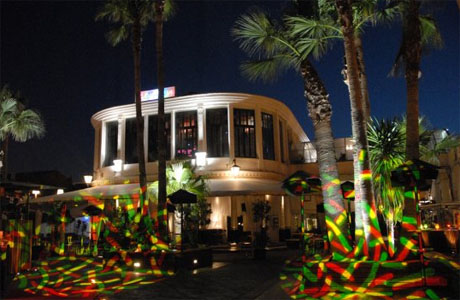 Akuarela Playa is a nightclub in Valencia with a big roof terrace with every type of music, from salsa to house to pop music.  It is located by the Malvarrosa beach, and is known for it's blue lights that make you feel like you're underwater.  They have a great open space indoors as well for dancing and having an incredible night with friends.
L'Umbracle Terraza
L'Umbracle Terraza is one of the most impressive places to go to in Valencia. The club is essentially garden of 4,000 square meters, almost the size of a football field.  Umbracle is located in the City of Arts and Sciences, so you'll be partying in perhaps the most Valencian club possible.  The nightbus also has a stop right outside of the club, making it easy to get to and from the club!
Moon Valencia
On the weekends, a major terrace in Valencia is at Moon Valencia. Next to Malvarrosa, Moon Valencia is largely a concert venue that offers shows for rock bands and singers.  However, the club and DJ aspect is very much still a part of Moon.
Jardines de Tabarca
A terrace open in summer with three sections based on music genre: party, house, and old school. Located 23 minutes out of the city center in car, Jardines de Tabarca is not technically in the city of Valencia, but is accessible by metro.  Come here if you're looking for a true outdoor club!
Gabbana Beach Cocktail Bar Lounge
Gabbana Beach Cocktail Bar Lounge is another outdoor lounge on Malvarrosa beach, with an incredible view of the Mediterranean Sea. It is one of the most popular outdoor clubs in Valencia because of its combination of restaurant and cocktail bar.
High Cube
At the side of the building Veles e Vents, directly overlooking the ocean, High Cube is located at one of the best areas of the Port America's Cup. This terrace at sea in Valencia has parties, DJ's, and even live music sessions. It comes with a large free parking lot under the building of Veles e Vents.
Brassa de Mar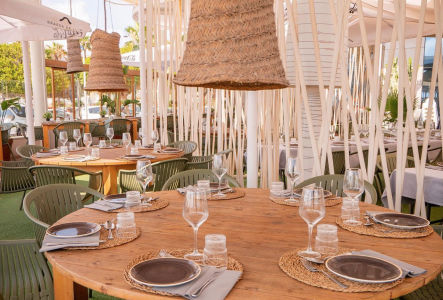 On Patacona Beach, above La Malvarrosa, you can find Brassa de Mar, a restaurant with a lounge terrace with excellent food as well as drink.  Relax with the best chill house music while either eating a meal or socializing on the terrace with a drink in hand.
Vivir sin dormir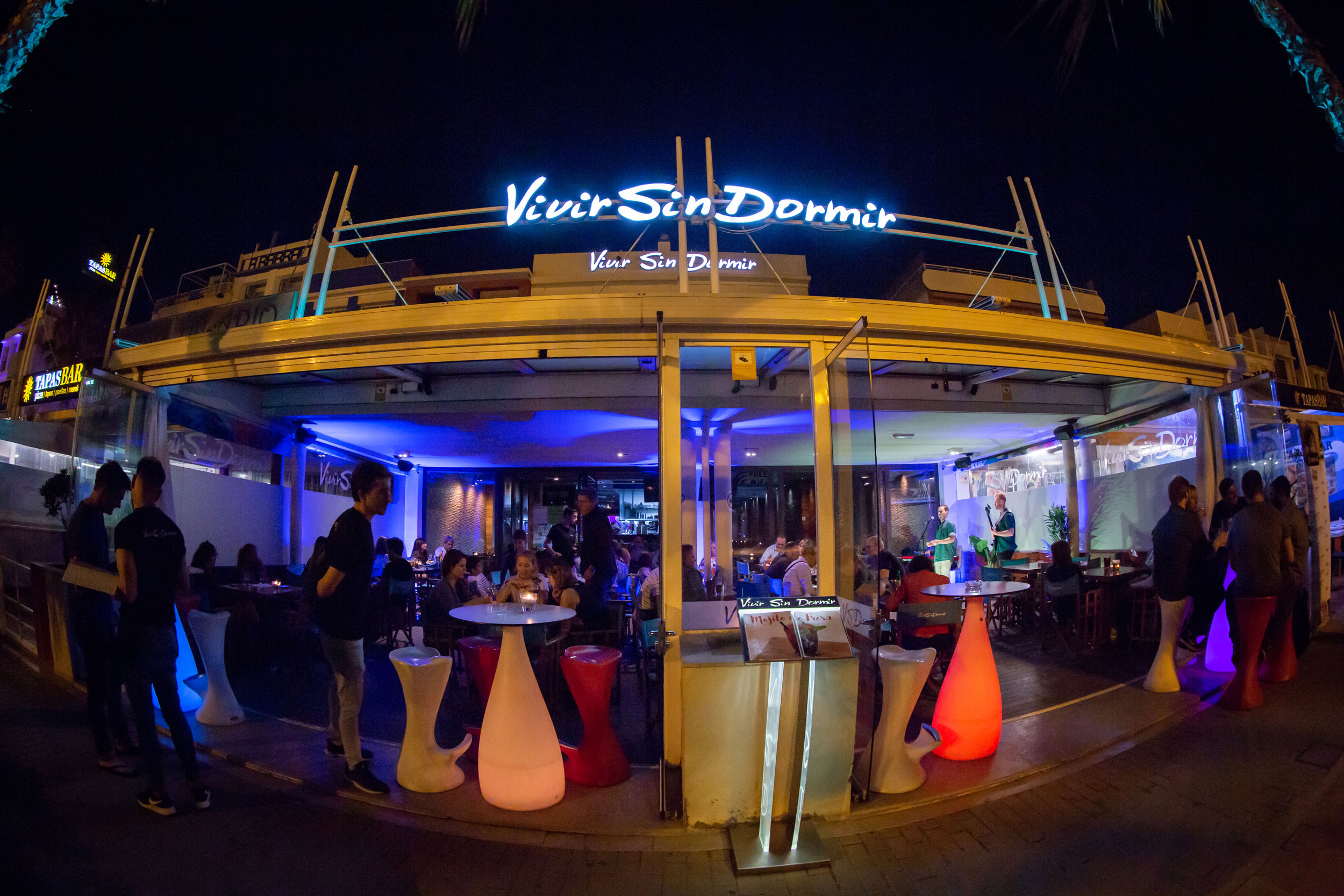 Vivir sin dormir is a lounge very well located in Playa de Las Arenas, close to all of the other popular restaurants and bars.  This beach-front property is absolutely stunning and has a smaller feel than many spots but with a big personality.  Come here to drink some delicious cocktails while listening to music and watching the waves crash.
On the Rocks
Close to the City of Arts and Sciences, On the Rocks is an avant-garde café/bar with a magical atmosphere and fun decorations (that are, wait for it- rocks.) This place for going out in Valencia comes with TVs for watching sports games, musical events, a cocktail bar, and a lounge which plays house music.  This is a very hip bar that is both progressive and elegant.