Clubs in Valencia offer a wide variety of music genres, so there is something for everyone. Discover it for yourself!
Valencia is a city that has many things to do and there is something for everyone. Also when it comes to food and drinks and the nightlife in Valencia, the city has a wide offer. There are many clubs in Valencia and if you would like a list of the clubs in Valencia sorted by genre, this is the page to be!
Electronic music
La3 => Offers a variety of music, but most of the time they play electronic music. You can find La3 in Calle Padre Porta 2 (Esq. Avenida Puerto)
Spook => If you're into electronic music and want to make some good memories with your friends, Spook is definitely the place to go. Located in Carrera Rio, 399, 46012 Valencia.
Barraca => According to many people, Barraca is one of the best clubs in Valencia that plays electronic music. Go to Calle Les Palmeres, Sueca, 46410 Valencia to find it out for yourself!
Commercial music
Rumbo 144 => Dance and sing along to all the commercial hits in Rumbo 144, located in Av. de Bla
sco Ibáñez, 144, 46022 Valencia.
Mya => A club which offers different genres, also has a room where they play commercial music. find club Mya in Paseo del Saler, 5. 46013 Valencia. City of Arts and Sciences.
Latin music
Johnny Maracas => The perfect place to go out at night to enjoy some good Latin tunes in your weekend. Johnny Maracas is located at Carrer dels Cavallers, 36, 46001 Valencia.
Azúcar  => Show your finest salsa moves, here in Azúcar. You can find this club in Valencia in Carrer del Beat Nicolau Factor, 12, 46007 Valencia.
Reggaeton
Black Note => Listen to great jam sessions while enjoying some good drinks at Black Note. Located at Carrer de Polo y Peyrolón, 15, 46021 Valencia. 
Murray Club => Good music and a fun crowd can be found in Murray Club, which you can find in Av. de Blasco Ibáñez, 11, 46022 Valencia.
Piccadilly => A club downtown with a good atmosphere and nice music. Piccadilly is located in Carrer dels Tomasos, 14, 46004 Valencia.
Juanita => A nice atmosphere and good music are two terms that are used to describe Juanita Club in Valencia Go to  Carrer de Jesús, 91, 46007 Valencia to find it out for yourself. 
Rock music
Paberse Matao => One of the best places in Valencia to enjoy some good rock music. You can find Paberse Matao in Carrer de Castelló, 7, 46910 Sedaví, Valencia
Darkness => A unique, fun pub in Valencia, which plays music that ranges from rock to metal. You should definitely check it out if you are into this music. Carrer del Metge Gómez Ferrer, 52, 46910 Alfafar, Valencia.
Indie music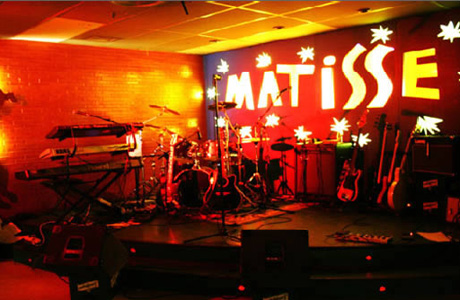 Murray Club => A nice place to be to enjoy some fine indie tunes in Av. de Blasco Ibáñez, 11, 46022 Valencia.
Matisse => Matisse is a fun place to also enjoy some good concerts of various indie bands. Located in Calle de Ramón Campoamor, 60, 46022 Valencia.
Wah Wah => Another place where you get to enjoy indie music concerts. Enjoy a nice drink, relax and just listen to the fine music. You can find Wah Wah  in Calle de Ramón Campoamor, 52, 46022 Valencia.
You might also be interested in:
Have a great time in Valencia. Discover the nightlife in the city and don't forget to look up what to do in Valencia, as there are many opportunities to spend your time here!