Music, great atmosphere, and drinks- live music bars in Valencia
Music, great atmosphere, and drinks- live music bars in Valencia are one of the finest entertainment options for a night in the city. There are bars in Valencia that you can't miss for all of the culture and great music they have to offer!
Delorean Lounge Ruzafa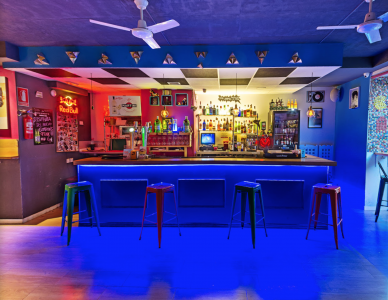 Delorean Lounge Ruzafa is a well-decorated bar/performance space. Here you can come not only to get a drink, but also for a variety of shows:
Themed Parties – Each month there is a themed party (example of past parties include: 80's, Scandal, and Costumes).  Check our their Facebook page events to know when the next party is happening.
Comedy Jam – One Thursday a month there is a comedy show – at a super good price of 4 euros including a drink –
Game Night – "Trivial Party" is and event happening one Thursday night a month starting at 9:30. You can pay 6 euros for dinner and to participate in Delorean's original game show featuring singing battles, impressions, and more.
Radio City
This bar in El Carmen is very well-known all throughout Valencia for it's live music. It boasts a mature crowd who generally are coming to experience some of the best performances in Valencia- as well as art exhibits, flamenco, and films.
Hip-Hop Jam Session – Every Monday night starting at 10:00, enjoy live HipHop music from artists all around the city and elsewhere!
Flamenco – Every Tuesday night you can come see some of the best Flamenco in Valencia.  If you book your tickets in advance online (radiocityvalencia.es) , there is a discounted price of 15 euros!
Raggae Night – Every Wednesday night starting at 10:30, there are free Raggae shows playing classics like Bob Marley as well as others.
Film Festival – Normally taking place in May, every year Radio City hosts an international short film festival. Check their website to see when the next one you'll be able to attend is!
There are even more events than those listed above – check out their website to not miss out!
Tinto Fino Ultramarino
Tinto Fino Ultramarino is one of the most authentic places in Valencia. Every Wednesday night, it becomes even more special- there are acoustic sessions starting at 8:00.  Enjoy a wide variety of tapas and wine at a fair price as well as live music at this classy Spanish, half-Italian joint. Discover a unique place in el Carmen.
Sala Wah Wah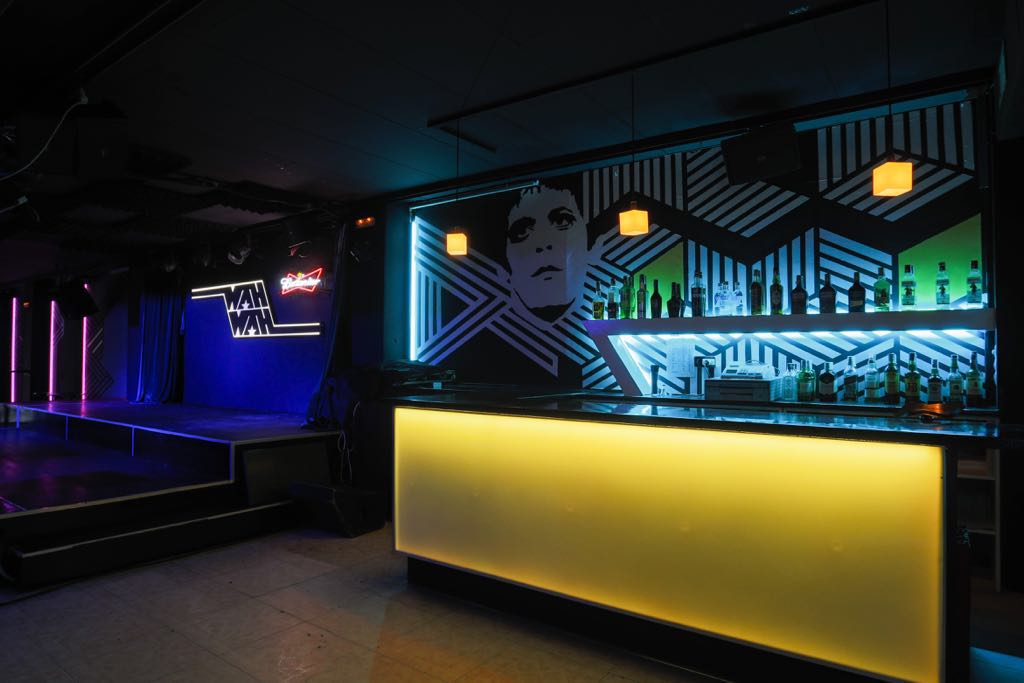 Wah Wah Room is a concert hall in the Cedar neighborhood of Valencia. It is characterized by its live concerts and alternative music. Wah Wah is one of the most famous places in Cedar Square where perform many national and international groups.  In order to see who is coming when, check out their website (wahwahclub.es) and have a look at all of their different concerts and shows. This is a larger venue than Radio City or Delorean, so the concerts feel bigger and louder.  Come here for a drink and to enjoy some good quality live music.
Pub Kraken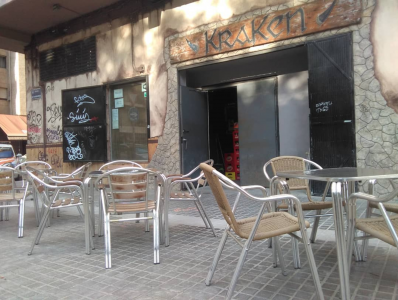 We find Pub Kraken in one of the best venues in Valencia for rock music. Located in the Blasco Ibañez area, Rock Bar Kraken is characterized by a good atmosphere, in which, besides live performances of rock groups, there are also DJ's, non-rock bands, etc.
Kaf Café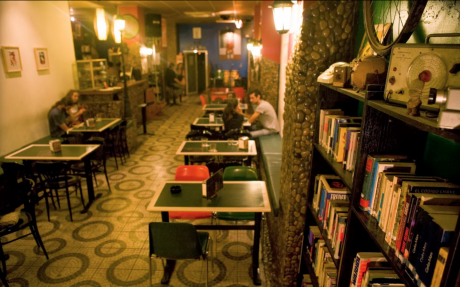 Open mic every Tuesday and Thursday night at 8:30.  Various musical and artistic performances on other nights.  What else can you ask for!  Kaf Café in Benimaclet, one of the principal student areas of Valencia, is well known for their performances of live music both from the general public of Valencia through open mic nights as well as performances organized by the venue.  As for food, they have tapas, vegetarian options, a wide array of drinks, tacos, nachos, and more.  Look at their Facebook page for specific events and schedules!