Learn to talk and walk Spanish in Spain, a guide to studying Spanish and relocating to Valencia.
Learn Spanish in Spain. Shall we be honest when it comes to Spanish lessons? Relocating to Spain involves images of us enjoying siesta, eating paella, drinking a lot of wine, dancing salsa and posting pictures of us sun bathing. Although a bit of a stereotype, if we are going to study Spanish would it not make sense to do so in Spanish style?
Our checklist includes food and drinks, culture and heritage, beaches, a vibrant student life and yes of course – Spanish speaking is a must. The only real candidate is the capital of wine export and most popular destination for Erasmus students in Spain. Consider taking a week, month or even a year enrolling to a Spanish language school to study Spanish in Valencia.  
Our recommendations come from personal experiences of students as well as our own research. No matter if you are French, English, German, Italian, or Dutch this is how to go about studying Spanish in Valencia.
Proficiency
Before you get stared its important to know your Spanish proficiency level. Regardless if you have ever studied Spanish, or speak it at home we can gauge your level through two scales. In the United States its common to use ACTFL and in Europe we use CEFR. The amount of hours dedicated to each level is quite similar so comparison is relatively easy.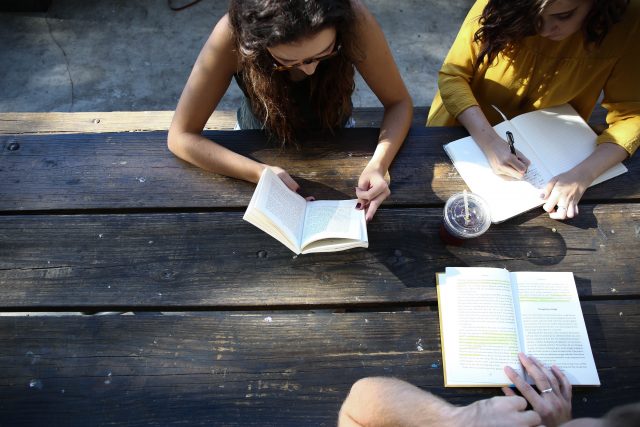 For the ACTFL scale we view our level from novice to superior. The CEFR scale goes from A1 to C2. At the lowest level of both you have had about 0 – 50 of lessons. Intermediates (A2 – B2) can quote between 60 – 120 hours. At the highest level (C2 and superior) you should be able to work, flirt, and do stand up comedy fully in Spanish. Most likely you would not need a Spanish course in the latter.
Language Schools Valencia
Walking through the Valencia old town language schools are merely a stone's throw away. A quick online search and you will come across loads of different types. Which is somewhat annoying. When looking to learn Spanish in Valencia its good to know how much time and money you want to spend first.
If you have the money but not a lot of time, consider a full on Spanish immersion course in Valencia. These are accessible for all levels but be prepared for intense back to back days of lessons in Spanish. Its common during a Spanish immersion course in Valencia to be isolated from your native language and when finished be speaking, thinking, and dreaming in Spanish. Often these all-inclusive, immersion courses also include accommodation in Valencia and the necessary reading material.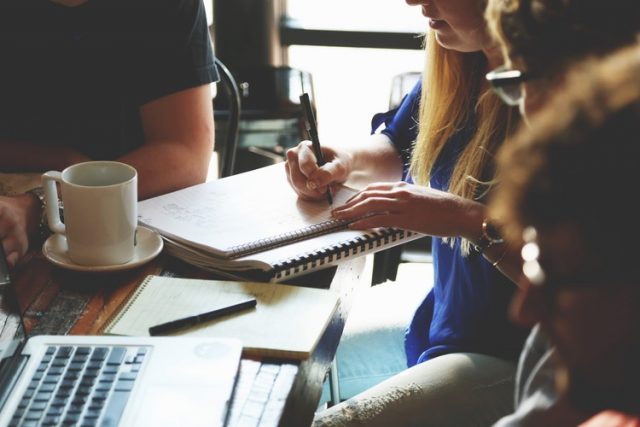 Maybe you have the time but not a lot of cash? Budget courses are just as readily available in Valencia where courses are offered on a weekly basis for around €230. If these prices are still too expensive consider that accommodation in Valencia could cost you 150€ a month for a decent room.
Potentially you have an alternative goal to your stay such as joining a basketball team, or floor hockey. Many language schools in Valencia offer the entire package of sports, accommodation, books, and your Spanish classes.
Buy Spanish course books
Most of the language schools we spoke to offer their Spanish course books in house. The language schools in Valencia follow the European proficiency scale. A common Spanish course book you will need is Aula International which books range from A1 – C2. Decide whether to buy them online separate from the language school (cheaper) or from the language school in Valencia (less hassle).
It goes without saying that before buying your Spanish course books separately make sure that they are the same ones from your language school in Valencia!