These are the best markets in Valencia
Markets in Valencia are utterly beautiful but sometimes they can be difficult to choose between or confusing to get to. With winding streets and lots of traffic, Valencia can certainly be confusing to navigate. With that being said, the markets in Valencia breathe life into many of the city's hidden corners- making them a must see for anyone who is visiting Valencia.
Here we've come up with a list of our favorite markets in Valencia– as well as how to get there and what to look for.
Colon Market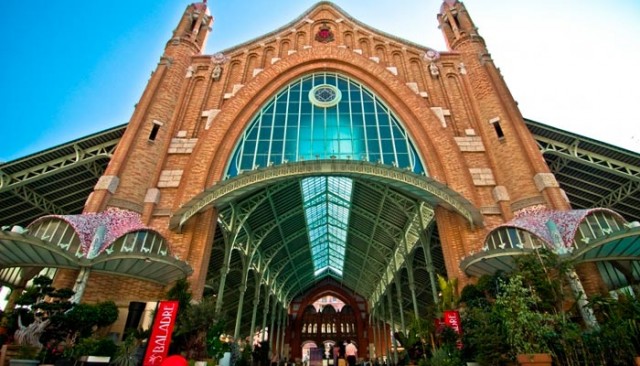 Mercado Colon opened in 1912.  Francisco Mora designed the market influenced by the Catalan Modernist Movement. The market invited trade between neighboring cities and locals- and as shopping malls began to open, locals lost interest in Mercado Colon.   Eventually, it was refurbished as the gastronomic headquarters we know today.
Opening and closing: Monday through Thursday from 7:30 am to 2:00 am / Friday and Saturday from 7:30 a.m. to 3:00 a.m.
Central Market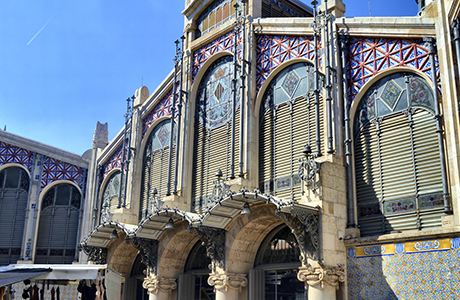 Mercado Central is the best known market in Valencia.  Also built in the early 1900's, Mercado Central is the result of a country wide architecture competition. Mercado Colon is home to many market stalls selling spices, produce, products, and more.
Similar to Mercado Colon, you'll find many notable restaurants using fresh ingredients right from the market in their well thought-out cuisine.  Mercado Central is a highly recommended experience and sight for tourists, locals, students, and photographers.
Round Plaza
A truly hidden masterpiece, Plaza Redonda is a beautiful demonstration of architecture, history, and Valencian culture. Vendors display their products around the rim of the square facing the fountain installed in the center. Plaza Redonda is a beautiful place to spend some time, meet friends, or find souvenir.  Their stalls are almost always non-food products, so don't come looking to quench your appetite!
Plaza Redonda is open from 10:00 – 20:00 on weekdays  and 08:00 – 14:00 on Sundays and festival days.
Ruzafa Market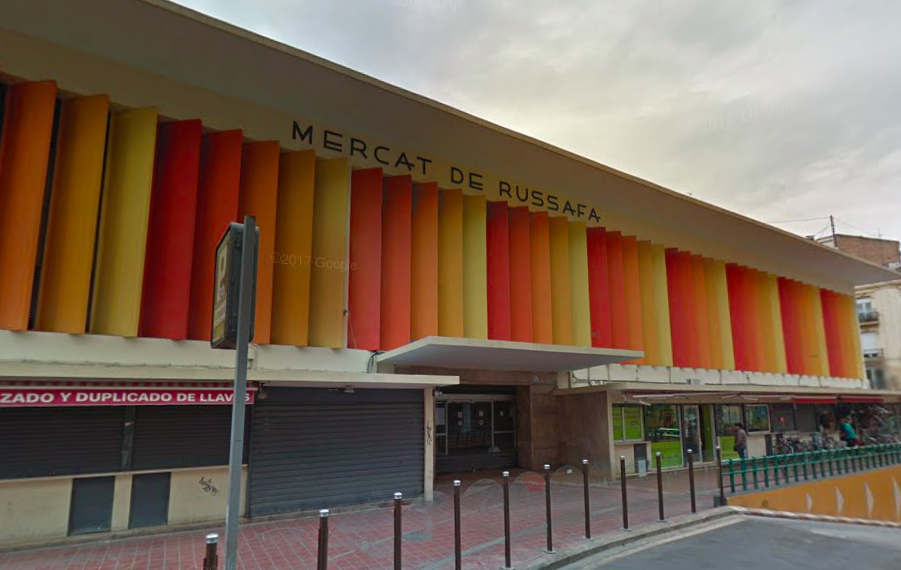 Ruzafa Market is over 60 years old, being that it was constructed in 1957.  Nowadays, it has over 600 stalls inside of the giant building for vendors to sell to the public.  They have a monthly magazine so that you can be up to speed on what's happening around the neighborhood and the market.
You can find this market in Ruzafa, one of the coolest and most hipster neighborhoods in Valencia.  Valencians see this market as a cultural center as well as an artistic catalyst.  Inside, there are a multitude of bars and cafés.  The market's colorful exterior makes it easy to remember.
Many of the businesses that sell at Ruzafa Market offer local services.  The market also has a parking garage, so you don't have to worry about anything but the delicious food in front of you.