Discover where to try the best food at the markets in Valencia
Valencia is a city that has numerous markets which are true architectural gems. Some of them have been considered the most beautiful markets in Europe, such as Mercado de Colón and the Central Market (Mercado Central) in Valencia.
The markets in Valencia are not only notable for their constructions, but also for the gastronomy and products you can buy. Below, we have made a list of the best food at the markets in Valencia. 
Central Bar
Central Bar is located inside the Central Market and is the work of Valencian chef Richard Camarena.
For this reason it is not strange that they cook products out of the same food market and their sandwiches, tapas and dishes are of good quality and taste. It is always a delight to your palate, at any hour of the day. You should visit this place.
The Central Bar can be found at the Central Market in Valencia at Plaza Ciudad de Brujas s/n, Valencia.
Super Gourmet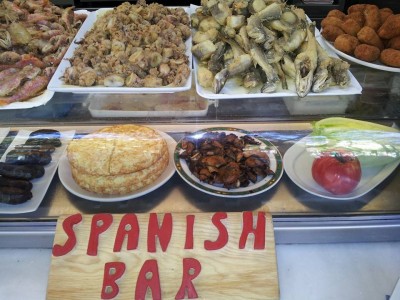 If you like good tapas with a rich flavor, then this is your bar. Located at the front of the Central Market in Valencia. Throughout the years, they have been famous for their delicious tapas traditionally paired with a good wine, beer or sangria.
The gastronomy of the market is palpable, even before you eat. The service is attentive and friendly for both locals and tourists.  Gambas, sepia, tortilla, calamares, sautéed vegetables and many more tapas that will leave anyone impressed
Super Gourmet is located at the Central Market in Valencia, at Avenida Baró de Cárcer.
Momiji Sushi Bar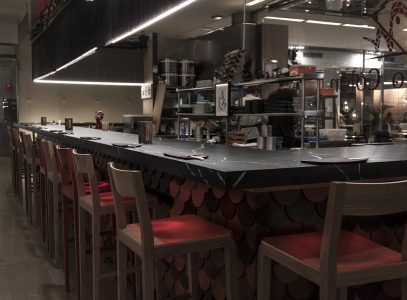 We will leave the Central Market in Valencia for now and move on to Mercado Colón in Valencia. Momiji Sushi Bar is located on the ground floor. The merging of the traditional fish shop Martin&Mary and Momiji come together to form "Momiji and Martin&Mary", an oyster/sushi bar.
If you like Japanese food, don't hesitate and visit this sushi bar since it has been listed as having some of the best sushi Valencia.
It is located in Mercado Colón Valencia, at Calle Jorge Juan 19, Valencia.
Horchatería Daniel
Horchatería Daniel, one of the most famous horchaterias in the city, opened at Avenida de la Horchata 41, in Alboraya in 1979.
For over 30 years, locals, tourists and even famous people have been here to try their delicious horchata.  Since somewhat recently you can enjoy this traditional Horchata in Mercado Colón because of the opening of their second location in the city of Valencia. You should not miss out on one of the best horchatas in Valencia!
It is located in Mercado Colón Valencia, at Calle Jorge Juan 19, Valencia.
Carnicerías Filo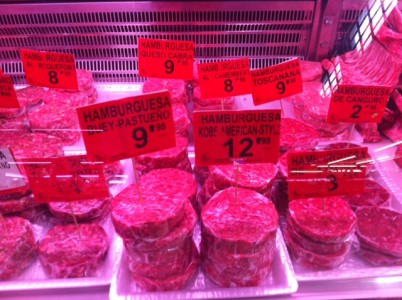 Although it is not possible to eat at the market of Ruzafa (Mercado de Ruzafa), this butcher shop is worth mentioning because they probably offer some of the best hamburgers in Valencia.
At Carnicerías Filo, you can find every type of hamburger: with goat cheese, caramelized onions, zebra, ox, ostrich, duck and many more exotic animals.
But if you want to go for traditional, don't worry, because in Mercado de Ruzafa, they also sell hamburgers of chicken which are just as delicious.
You can find it in Mercado de Ruzafa, 34, 35 y 36, Valencia.