Valencia's Michelin Star Restaurants are next level
Exquisite wine, delicious cuisine- most of us know Valencia for its ability to attract anyone and everyone out for to eat food.  As the home of Paella– you'll see that even the street vendors have spiced up their dishes with a Valencian twist. Here's a look at the cream of the crop; Michelin star restaurants in Valencia.
The food and wine is already incredible here- but sometimes you may find yourself wanting a fancy experience.  In these occasions we are looking for true gastronomy, and Michelin-quality Valencian cuisine is surely going to be an unforgettable experience.
Ricard Camarena
Open kitchen, designer tables, and delicious food. Ricard Camarena proposes a menu for each day in his two-star Michelin restaurant in Valencia. Found in the heart of Valencia, his cuisine also speaks to modern themes of fresh, vibrant ingredients, and beautiful presentation.
They are open from 1:00 – 15:30 and 20:30 to 22:30 Tuesday through Saturday.
Address: Carrer del Dr. Sumsi, 4, 46005 València
Riff
Local Valencian products combined with a German chef makes for an expression of Novuelle cuisine unknown to Valencia. Bernd H.Knöller is the head chef and owner of Riff; together, he and his team are responsible for the Michelin star quality food.
Witness his passion for cooking through an in-house workshop, or simply reserve a table and wait for the food to come to you.
This Michelin star restaurant in Valencia is open Saturdays from 13:30 – 15:30 and 20:00 – 23:00 Tuesday through Saturday.
Address: Carrer del Comte d'Altea, 18, 46005 València
Sucede
Sucede is a unique restaurant, offering menus reinvigorating the gastronomic history of Valencia.  They way this is executed is by having each of the civilizations that have lived in Valencia represented, such as the Romans, Arabs, and Christians.
In this way, dishes are created that come from each of these respective cuisines, giving the taster an idea for how Valencia has changed gastronomically throughout the ages.
Tasting Menu: from 98 to 120 euros.
Address: Calle Almirall, 14.
El Poblet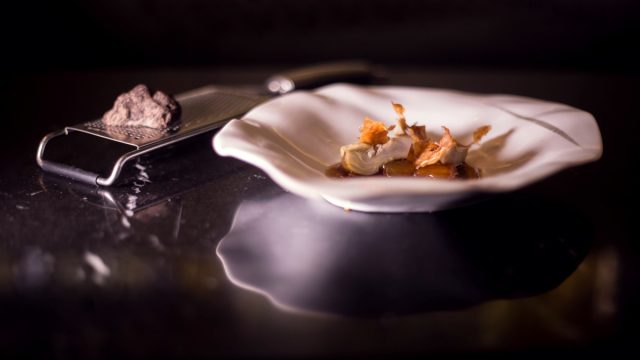 El Poblet is basically Quique Dacosta's baby sister. This one star Michelin Restaurant in Valencia is dedicated to bringing the exquisite flavors of Dacosta to Valencia. Head chef Luis Vallas has spent years working alongside Dacosta and has added his own creativity.
Consider it an explosion of Spanish and Mediterranean food, and surely a dining experience in Valencia to remember. Reservations require a down payment of 50 euros and open six days a week from 13:30 to 23:30 with a refreshing siesta in between (that means it's not open between 15:15 and 20:30.)
Address: Carrer de Correus, 8, 46002 València
Sents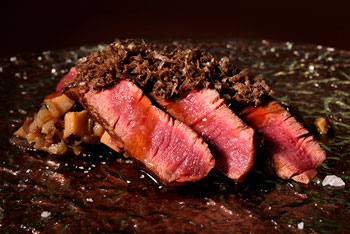 Sents, located in the town of Ontinyent, opened in 2010 by two brothers- Santiago and Joaquín Prieto.  They began Sents with the intention fo creating a restaurant where they could express their highest gastronomic creativity.
Today, having earned a Michelin Star, these brothers are know for their creative fusion of mediterranean food with international cuisine, principally from Asia.
Tasting Menu: desde 45 a 80 euros.
Location: Plaza del Poeta Vicent Andrés Estellés, 9 (Ontinyent).
Casa Manolo
In the town of Daimús, you will find Casa Manolo, the restaurant by chef Manuel Alonso which began as a beach kiosk.
A restaurant overlooking the ocean, Casa Manolo is known for the high quality food they prepare even more than the amazing views you'll witness dining at this establishment.
It's gastronomical identity is forged on slow fires, taking everything to the limit of flavor.  The challenge:  Giving their food as much potential as possible, without dressing it up in fake appearances.
Tasting Menu: from 59 to 99 euros.
Location: Passeig Marítim, 5 (Daimús).
La Salita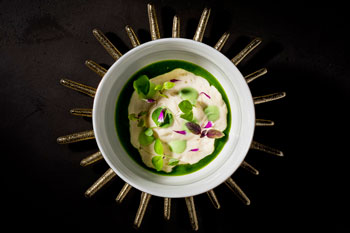 La Salita by chef Begoña Rodrigo is the ultimate addition to this list of success stories.  With their first Michelin star in 2020, Rodrigo defines her restaurant as a place where you won't just eat, but where you'll enjoy and have a fun time.
This is an intense restaurant with colorful and elegant dishes, a space that breathes personality and shows the way of life of its chef.
Not to mention, they have a special menu just for kids!
Tasting Menu: from 49 to 89 euros.
Location: Séneca, 12 (València).
Now that you know about the restaurants with Michelin stars in Valencia, the only thing left to do is to reserve your table!
And make sure you check out these  Michelin Star Restaurants in Alicante.