Discover the many Japanese restaurants in Valencia
Sushi, sashimi, miso soup, tempura, tebasaki… those are some of the best dishes of the traditional Japanese cuisine. Throughout the past few years, more and more people have been following the trend of Japanese food, especially sushi. But there are also people who have been liking the Japanese cuisine for a longer time already.
You can find more Japanese restaurants in Valencia that will live up to your expectations of the demanding taste. Enjoy the major Japanese cuisine in Valencia.
Read further to discover the best Japanese restaurants in Valencia. 
Ao Yama
The Japanese restaurant Ao Yama has a nice oriental setting, good service and best of all: they present you an à la carte buffet and quality.
Ao Yama in Valencia has more than 50 dishes to choose from and their specialties are sushi and sashimi. They have two local menu's: one daily menu from Monday till Friday which has quite an affordable price. The other menu is an evening menu which is a bit more expensive but it is worth your money, as you can choose out of all dishes. For people who would rather eat at home, they also offer you a take away menu which gives you the opportunity to enjoy the food at home.
Be prepared, as you can eat everything you ask for until you can't eat no more. Japanese quality food in Valencia, until you decide to stop.
This Japanese restaurant is located at Calle de Joaquín Costa nº3, Valencia.
Nozomi Sushi bar
The Japanese restaurant, the Valencia Nozomi Sushi Bar, has opened her doors in January 2015, with decorations that made it look like you were standing in a street in Kyoto; and they offered a few dishes of their own creation which were a surprise to your taste.
It is impossible not to be tempted to taste the excellent cuisine, full of colors and textures; and to taste the exquisite sake in a space full of innovation and design. Don't miss out on it…a bit of Japan is waiting for you in the neighborhood Ruzafa in Valencia!
The Japanese restaurant Nozomi Sushi Bar is located at Calle Pedro III el Grande nº 11, Valencia.
Tora
You can say that Tora is the newest one of all as it hasn't been open for a long time. But currently there is more interest in it, because of their differentiation and quality. Many of their guests claim that it's like entering a tavern in Tokyo, but then in the city of Valencia.
At Tora in Valencia, they offer dishes that are significant for the Japanese culture, that were difficult to see combined together before.
Although the menu is not very extensive, it is enough as the meals are tasteful and well elaborated. You will notice the quality from the very first moment. Other than that, the service is thoughtful, as the waiters explain everything about every plate to their guests.
You should book a reservation in advance, as it will be difficult to find a table. You also have the possibility to eat at the bar. Discover this authentic Japanese taverna in the neighborhood Ruzafa in Valencia!
Tora can be found at Calle Pedro III el Grande n13, Valencia.
Tastem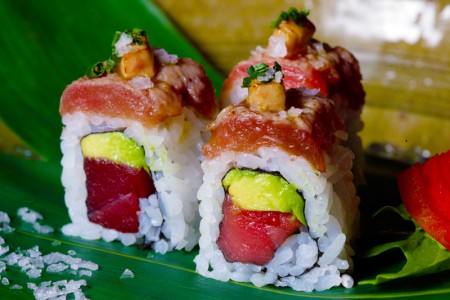 To many, this is one of the best Japanese restaurants in Valencia. Tastem stands out because of its wide variety of products and by the quality of them. Although the price is a bit high compared to those of competitors, the majority of the costumers is opinionated that you get your money's worth as you pay for quality and taste.
The setting is modern en very tasteful. They take care of all the small details and the well-being of the guests.
The best dishes at this Japanese restaurant are the sushi, the tempura, brochetas de langostino and the meat. But everyone has their own taste, and you can see for yourself which other dishes there are at the restaurant Tastem in Valencia. You will not be disappointed! They also offer a take away menu.
Tastem is located in the area of Aragón, in the street Calle de Ernesto Ferrer n14, Valencia
Sushi and Tapas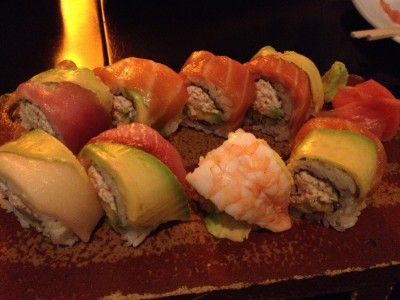 Many people call Sushi and Tapas "Tastem's little brother" as it is the second Japanese restaurant of the same owner as Tastem in Valencia. If a business is going well, why won't you open a different one but with the same essence? That one is Sushi and Tapas.
This restaurant's Japanese cuisine presents a menu with a lot of variety, with maki, tempura, rice, pastas, temaki, hosomaki, sashimi etc., but without any doubt, their highlights are the Menu Japo Set (that includes tuna tartare, maki california, maki shrimp, maki Norway, Yakisoba); the soup, the vegetable tempura and the green tea spongecake. A true pleasure for the taste!
This Japanese restaurant is located in the street Calle de Salamanca nº 10, Valencia.