This list is all you need to survive Valencia: sites, restaurants, transport, money, it all
So, you're in Valencia on vacation.  Or maybe you've been living here for a while and are looking for something to do- either way, we've got you covered.  If you have seen all of the options for What To Do in Valencia and are feeling a bit overwhelmed with the dilemma of choice, fret no more.  This list is all you need to survive a trip, or a long stay, in this amazing Mediterranean city.
What to See in Valencia
City of Arts and Sciences
The City of Arts and Sciences is one of Valencia's most characterizable landmarks.  The most popular activities seem to be the Science Museum, the Hemispheric, and L'Umbracle.  The Science museum has a wide range of exhibits on neuroscience, astronomy, and biology.  They even have an exhibit in which you can try virtual reality goggles!  It is perfect for a day with younger kids and just as perfect for adults.  The Hemispheric is an IMAX Dome theater and projects multiple documentaries a day; you can check out their schedule on their website to decide which is of interest to you.  Lastly is L'Umbracle, which is a space that turns into a night club, but not to worry, we will get into that later. There are other attractions in the City of Arts and Sciences you can find here, too.
Valencia History Museum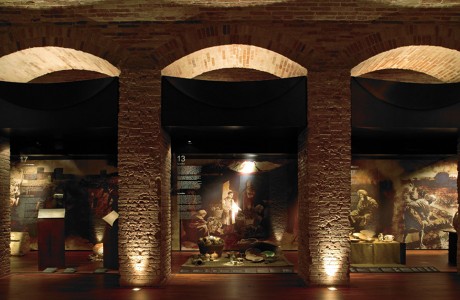 The Valencia History Museum is 2 Euros normally, 1 Euro for students, and free on Sundays and holidays.  It is, as the name suggests, a museum describing the history of Valencia; including the entire community of Valencia as well as the capital city of Valencia.  Their exhibit includes archeological artifacts, recreations, artwork, and more.  This is the perfect museum for you if you are interested in learning more about this beautiful Mediterranean city and its many years of history.
Micalet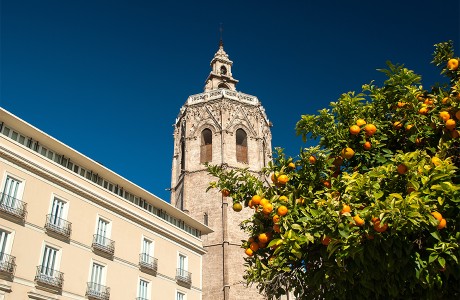 If you want a spot to see a great view of the city of Valencia, this is where you want to go.  El Micalet is a bell tower that connects to the Valencian Cathedral.  Once you climb it's many flights of stairs to the top, you'll get a great view of the city and of the giant bell.  The Micalet has 2 different schedules: Winter and Summer.  The winter hours are a bit shorter than the summer hours, but you can find both on their webpage.  It costs 2 Euros to go to the top.
El Río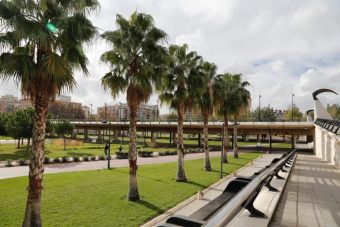 After a giant flood of the Turia river in 1957 that wiped out a huge chunk of Valencia's infrastructure, the Valencian officials decided to turn this once river bed into a park. It is Spain's largest urban park, and has many different sections wrapping all around the city center.  It's official name is Turia River Park, however locals refer to it as "El Rio", meaning the river, in reference to the parks history.  El Rio is just one of the many parks in Valencia.
IVAM

IVAM is Valencia's modern art museum located at the north of El Carmen.  They have a wide variety of exhibits which rotate with enough frequency that you will see something new every month or two.  Not to mention, the museum is free Friday from 7:00 pm – 9:00 pm, Saturday from 3:00 pm – 7:00 pm, and all of Sunday.
La Malvarrosa

La Malvarrosa, alongside Las Arenas, is the most popular beach in the city of Valencia.  Here you can play beach volleyball, swim, scuba dive, relax, get a bite to eat or a drink , and enjoy the Valencian coast.  It's a great place to relax with nature and watch the waves crash by- or crash an awesome beach party, really that's up to you.  If you want more information on La Malvarrosa or all of the beaches in Valencia, check out this page.
Exchanging for Euros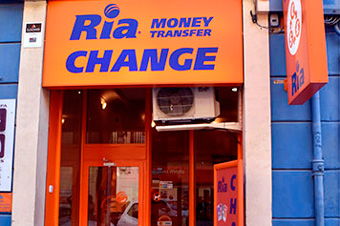 Do you still need to exchange your home currency for Euros but you aren't looking to get ripped off?  Ria, conveniently located right next to the train station Estación del Nord, is offering a 20% discount when you use our exclusive promo code "LOVEVAL". Ria is a trustworthy exchange service that never charges customers any commission for exchanges.  Go to Ria to check what your exchange rate will be, find Ria's contact information, choose either office pickup or home delivery, and figure out your next step to getting euros for your amazing time in Valencia!
Where to get Casual Drinks
Ateneo Sky Bar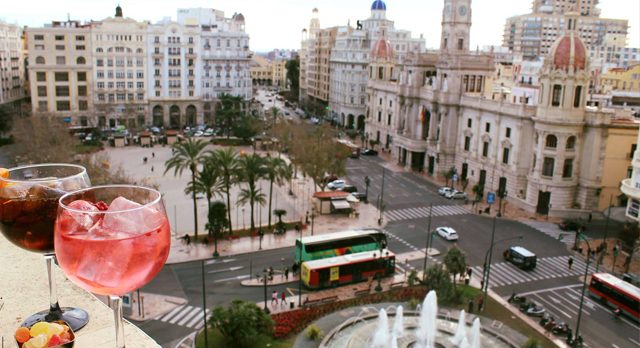 Right in the city center, this rooftop bar has an amazing view of Valencia as well as an affordable price.  You can either choose to pay just a small entry fee or, if you want a drink, you buy the entry fee in the beginning and then cash it in for a discount off of your drink.  If you want somewhere to watch the Valencian sunset, there could be no better rooftop bar than Ateneo.
Casa Pepe

Casa Pepe is a bar in Ruzafa most know for their mojitos.  Casa Pepe has a wide array of drinks as well as some smaller dishes, however their mojitos are the shining star of their menu.  The restaurant is cute and cozy, and is the perfect place for a conversation amongst a two or three friends- over mojitos, of course.
Convent Carmen
Convent Carmen is in the North of the El Carmen Neighborhood and is known for it's modern atmosphere.  This outdoor drinkery has many trees that surround you, with twinkling string lights strung in zigzags like stars in the night (Are we making this sound too much like a fairy tale?  Because that's basically what you're getting here.) Convent Carmen has extremely fair prices for what they offer, and they offer a lot.
Restaurants:
D'Empanadas
If you like empanadas or if you've never tried empanadas, D'Empanadas is a great place to go.  They have vegan and meat options, all under glass cases that will make you want to pick every empanada you see.  The atmosphere of D'Empanadas is extremely modern and inspiring.  They have free wifi so if you're in the mood to get some work done on your laptop over cold beer and inviting food, this is the place for you.
es.paella
There are plenty of paellas in Valencia.  Valencia is the mother and father and every relative to the paella- it was invented here.  If you're looking for an affordable meal in the city center then es.paella is the place for you.  They offer a variety of rice dishes and beverages either for there or to go, so you can even take if away if you so choose.  There's really no wrong way to eat paella (except outside of Valencia, of course.)
Simple Kebab
Kebabs are known for being affordable, tasty, and filling.  Simple Kebab is all of these things to the max.  Located north of the central portion of El Rio, close to the metro stop Reus, is Simple Kebab.  They offer Kebabs, Pizzas, and vegan options all for an affordable price.  Come and try it out for yourself!
The Vurger
Fast food in Spain?  Vegan fast food in Spain?  Have you ever wondered what that's like?  Well if you have, and even if you haven't, The Vurger is a special place to try for any tourist or local.  It offers menus of burgers, fries, and a drink for less than 9 euros.  They also have some incredible desserts like soft-serve ice cream, cakes, and tiramisu.  This place is perfect for anyone, from meat-eaters who are looking to reduce their carbon footprint to vegans who are looking for something tasty!
Ubik café
Ubik is a cute library café with great drinks in a cool neighborhood- Ruzafa.  The café offers many food dishes adjacent to coffee so you can plan on eating lunch or dinner here as well as just coming for a drink or two.  The beautiful thing about this eatery is the cozy feel of the place.  Many people are already comforted by books, libraries, and the smell of paper- and these comforts are only multiplied by the great food and drink.  If you are looking for live music, book clubs, or any sort of event to attend, check out Ubik Café's website for their schedule of fun gathering you can join in this perfect Ruzafa spot!
La Romana
It is no secret that Valencia is full of Italian culture and people- thus, the Italian food must come too.  La Romana is an Italian gelateria close to Plaza de la Reina.  They have high quality ice cream with many different flavors, including sorbets, dairy flavors, dairy-free flavors, egg-free flavors, and various pastries.
YOLO Pizza

YOLO is easy and good pizza in the city center of Valencia.  This is a build-your-own pizza shop with a lot of toppings, sauces, meats, cheeses, vegan meats/cheeses, drinks, crusts, and gluten-free crust.  They are also available for delivery, so you can eat YOLO from the comfort of your own home!
Where to Go Out
L'Umbracle/MYA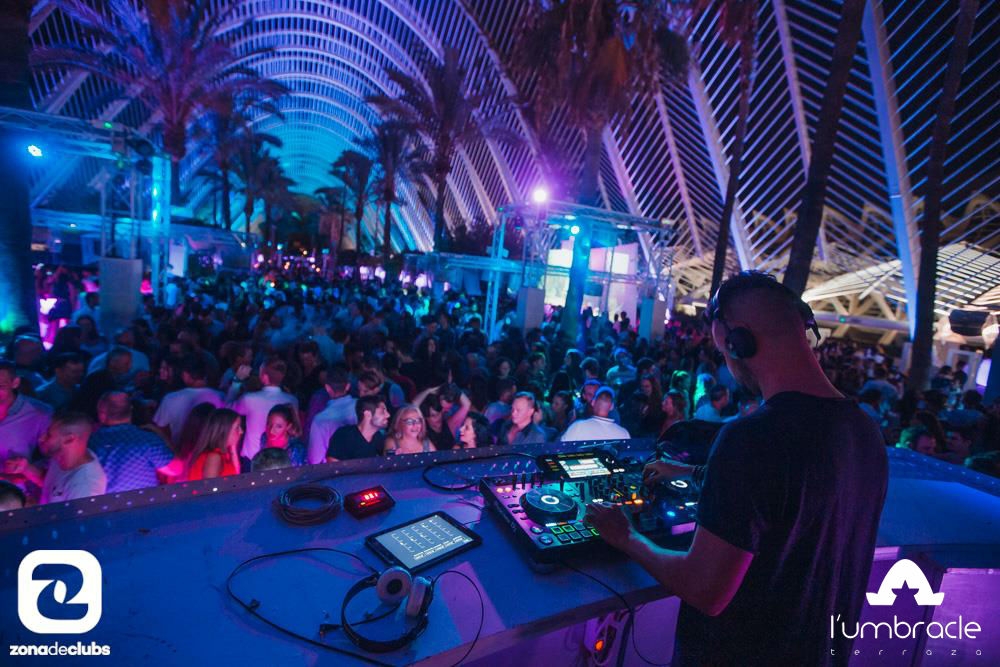 Two floors of club in the City of Arts and Sciences-  What else could we really ask for?  L'Umbracle is a club that's officially part of the City of Arts and Sciences while MYA is underneath and not officially a part.  Both of these clubs are really big, with incredible designs and good atmosphere.  Think about how you'd an imagine a club 50 years in the future, in Spain, and this is it.  The night bus also reaches to these clubs, making it easy to get home after the night is done if you do not live in walking distance!
Piccadilly
If you've ever heard of a silent disco, this is about as cool as they come.  If you haven't, it is like any other club but with the music coming from headphones instead of speakers.  Each offers 3 different channels for music- don't like the song?  Just change it and keep dancing the night away.  When you feel like you need a break from jamming out, you can take off your headphones and experience some peace and quite,  Other than the silent disco up top, the ground floor of Piccadilly is a gay club (well, it's all a gay club) with a bar, dance floor, and the occasional drag show!
Radio City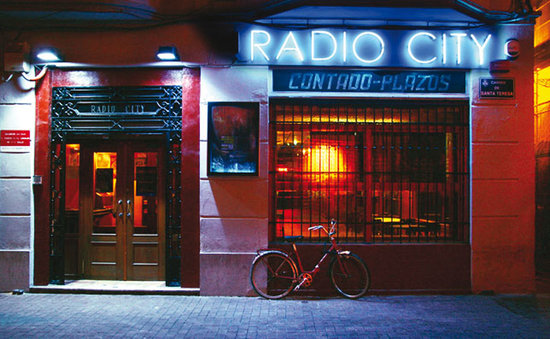 Live music never seems to stop at Radio City.  With Reggae every Wednesday night, Funk every Thursday, local bands every Saturday, and even more, this is the perfect place if you're looking to listen to some of Valencia's best performers. Radio City is not somewhere you'll find booming reggaeton music; it definitely boasts a more mature crowd of spectators who are clearly passionate about watching the music and having a great night!
Parabarap
Okay, let's be real- if you're on vacation, you've probably spent a good amount of money.  And there's nothing wrong with that, but it would be nice to slow down.  Parabarap is just the place to do that- financially at least, slowing own is not exactly the vibe of the place.  At 50¢ a shot, one beer for 1 euro, and so forth, the main draw of Parabarap is that it does not cost hardly anything to have a good night here.
Where to Stay
Finding a place to stay is always one of the most practical questions for any traveler.  If you're wondering where to find hotels, hostels, apartments, or even where to pitch a tent, look at our list of the Best Accommodation in Valencia.
Getting Around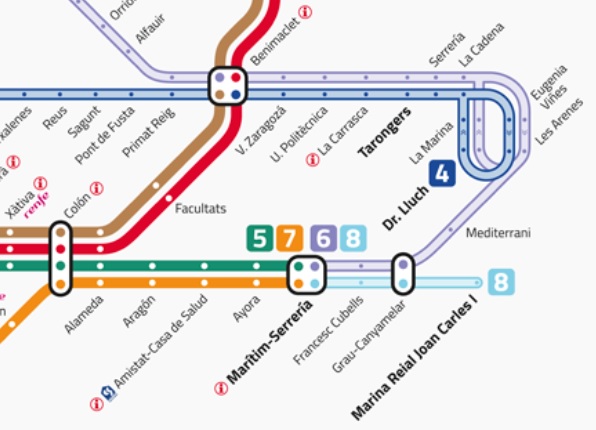 Now that you know where to go in Valencia, all that's left is to figure out is how to get there.  Valencia has a wide selection of public transportation options: Metro, Bus, Bike, and More.  Click the link to dive deeper into things like how to buy metro, bus, or bike passes.