Buy in bulk- it's sustainable, organic, without added waste, and helps Valencia to be more clean and a greener city overall
There was a time in Valencia when everyone bought in bulk in Valencia.  Fruit shops, bakeries, specialty stores- everything.  Then appeared the big box supermarkets and many of the smaller bulk stores were forced into closing.
However, there is still hope.  The concept of buying at bulk stores has gained popularity in the past few years- with more people becoming conscious on our impact on the planet and the packaging we are consuming each day.  There are many businesses that maintain the tradition of bulk but have modernized to the consumers of today.  From beans, grains, dried fruits, and veggies to teas and even beauty products- bulk has it all.
These stores are favorites for realfooding in Valencia.  If you aren't sure where to buy in bulk in Valencia, we've picked out 8 of the best stores below (oh, and don't forget those reusable bags in the car.)
Pepita y Grano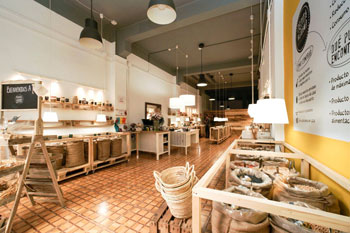 In Pepita y Grano, the philosophy of slow shopping- shopping mindfully and in a calm way instead of the typical rush of the supermarket.  At Pepita y Grano, they have many organic and natural products, such as pasta, cereal, beans, dried fruits, spices, muesli, flours, superfoods, and more.
Address: Calle Sueca, 60
La Petite Planèthé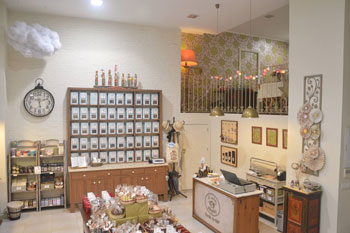 With the slogan "Tea for me, and for you?", La Petite Planèthé is a bulk store in Valencia specializing in teas.  They have over 200 varieties of bulk tea, as well as some coffees!
If you've been seeking out some good tea in Valencia, this is the shop for you!  Not to mention, they also sell many accessories for the consumption of tea and coffee, as well as sweets to accompany them!
Address: Calle San Fernando, 4
Flipo en verde
Coming loosely from the term "I'm freaking out" (in a good way, of course), this shop is a zero waste store in Valencia with a lot to offer.
Flipo en Verde has a wide range of organic, biodegradable, and compostable products.
Bring your own reusable containers, self-serve, and stock up on all of the things that are calling you!
Other than a simple store, Flipo en verde organizes workshops, talks, and many activities around the concept of zero waste!
Address: Calle Micer Mascó, 6
Sabó i més
The company 4eco brought Valencia a store with a purpose: to reduce the impact of plastic packaging on the environment.
"Sabó i més" is a place where you can buy 4eco's products- organic clothes detergents in bulk.  Whether you're buying for your home, business, or others- this is a great investment in both the environment and in yourself.
Apart from detergents, you will also find conditioner, deodorant, perfume, lotion, and more!
Address: Calle Puerto Rico, 16
Al grano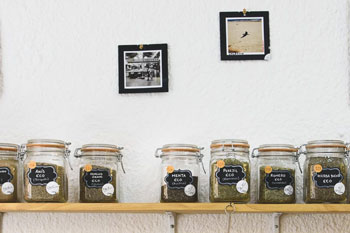 'Al grano' is located near the beach, in the Cabanyal neighborhood.  You can buy food in bulk here, and the best part is that Al Grano offers many products that are 100% local, like Nocilla Valenciana (similar to Nutella) and horchata.
Not to mention, there are also shampoos, gels, cleaning products, and cruelty free products that you can purchase here in bulk.
Address: Calle Justo y Vilar, 7
Casa ezequiel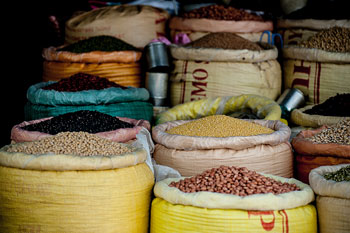 If you love beans, this is the place for you.  With over 32 types of beans and legumes, this store is great for anyone trying to limit waste.
Juan Carlos Navarro has been the owner of the business for over 18 years, and treats clients like family.  Other than beans, they offer spices, dried fruit, algae, teas, and mushrooms.  
Address: Calle San Juan Bosco, 84
La comanda a granel
Located in the Benimaclet neighborhood, La Comanda a Granel (directly translated to Command by Bulk, is a key example of sustainable business in Valencia.  Here there is a lot to see!  Workshops about cooking, talks, classes on nutrition, and even concerts with live music.
There is also a store with many products that are made specifically for zero waste!
Address: Calle Juan Giner, 13
Botanic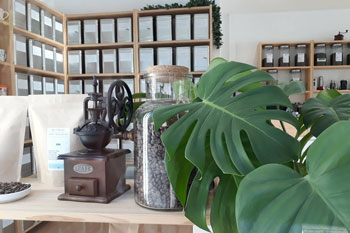 Coffee lovers will fall in love with Botanic, a shop offering organic coffee and tea in bulk.
The coffee here is 100% arabica (meaning arabica strand of bean, which is widely considered to be the best).  They toast the beans artisanally in house each week- which makes sure the coffee is fresh and crisp.  Afterwards, they grind the beans to your liking while conserving its aroma and flavor.
Coffee from Colombia, Brazil, Guatemala, Costa Rica, Nicaragua, Papua New Guinea , Kenia, and Ethiopia, to name a few.  They have over 95 varieties of tea.
Address: Carrer de Quart, 91