What is Realfooding? Discover what it consists of and how to join this lifestyle in Valencia
The new phenomenon on social media is realfooding, a movement started by the nutritionist Carlos Ríos– who is gaining followers from "realfooders" like it's nothing.
Realfooding is a lifestyle based on eating "real" foods and avoiding ultra-processed ones, (in this case meaning 70% of supermarket foods, all with a giant list of unhealthy ingredients.)
Carlos Ríos uses memes and talks about the Matrix when communicating about his diet- making references to everyone being in the dark about processed foods as something like the Matrix.  But don't panic!  There are also good processed foods.  Natural yogurt, extra virgin olive oil, 100% wheat bread, of more than 70% cacao dark chocolate are just some of these food that are healthy.
Realfooders eat real.  food.  They take care of their health and best of all, they like it. Do you want to join them?  Discover these tricks that will help you join Realfooding in Valencia.
Realfood Restaurants in Valencia:
La Casa Viva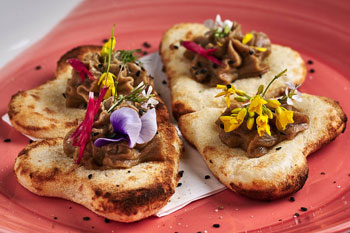 'La Casa Viva' is heaven for realfooders.  They offer dishes that are adapted to any intolerances and/or specific diets- such as vegan, macrobiotic, vegetarian, raw vegan- and not to mention, the food is filling, healthy, and homemade.  It's designed for people who are seeking more than normal food.
They only use products which are in season and organic- so the menu changes from time to time.  Even the building of La Casa Viva used bioconstruction techniques.  It is decorated in a vintage style with a Mediterranean touch, a look that pays tribute to where the restaurant came from.
Address: Calle Cádiz, 76.
Rawcoco Green Bar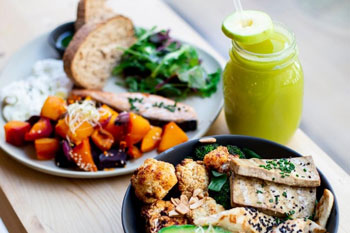 The tendency towards consuming foods that are healthier, organic, local, in-season, and free of toxins is a reality that has now changed into a lifestyle.
Rawcoco was created in this same vein- a space which offers a menu balanced in health and quality.  Here you can come to eat breakfast, brunch, lunch, or even just to chill while drinking a healthy smoothie.
Address: Calle de Pérez Pujol, 10.
Artysana
Welcome to the world of 'Artysana'.  This is a cafeteria in the Ruzafa neighborhood- where you'll find the perfect food that's vegan, vegetarian, homemade, healthy, and with it's own Valencian touch.
Expositions of artists of the neighborhood, concerts, and a list of events at the restaurant will pleasantly surprise you.
The heart of the restaurant is the open kitchen, which combines a game room, an interior patio, and a creative space.
Address: Calle Denia, 49
Poké Shop
Hawaii in the center of Valencia.  Poke is the latest food trend thanks to its allure as being healthy, fast, affordable, and delicious.
In 'Poke Shop', you choose the ingredients that are going into your bowl.  First you pick your carbohydrates, then protein, and finally sauces and random toppings that you choose to fit whatever you're craving!
If you aren't sure where to eat Poke in Valencia, this is it.
Address: Calle de Pérez Pujol, 10.
Where to buy real food:
Buying in Bulk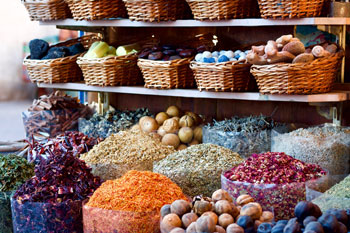 Realfooders are fans are bulk stores, sustainable businesses, organic shops, and stores that offer real food.
Legumes, grains, nuts, spices, fruit, veggies, teas, and even some cleaning and beauty products are available at bulk stores.
The bulk stores in Valencia are good quality and offer a variety of products.
Markets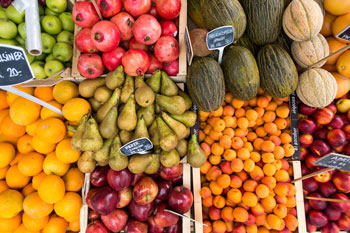 If there's one place that is a true oasis of real foods, it's the fruit and vegetable market.  You can come here and see, touch, smell, and even try fresh produce and meet the people who grew your food.
In markets the produce is always in season, fresh, free of plastic packaging, and stimulates the local economy.
Read here about the markets in Valencia and practice realfooding locally!
Now you have all the info you need to start on your Realfooding journey, but if you want to be an even more advanced realfooder, don't forget about working out, either!  In Valencia there are a lot of possibilities to be physically active.  Know as the city of running, here you will find many routes for runners.  You can also practice a lot of sports on the beach, like volleyball, paddle surfing, snorkeling, surfing, windsurfing, and much more.  For winter, when you don't feel like going outside, you can always join a Valencian gym or practice yoga.
So, will you join the Realfood community?