Take a day trip from Valencia to Morella, one of the most charming towns in the province of Castellón
Morella is a medieval town, located in the north of the province Castellón. In January 2013, Morella became part of the network of the most beautiful towns in Spain.
If you want to escape to one of the most charming towns in the Community of Valencia, Morella is the place to go. Here is where we bring you some ideas to discover the beautiful Morella.
What to see in Morella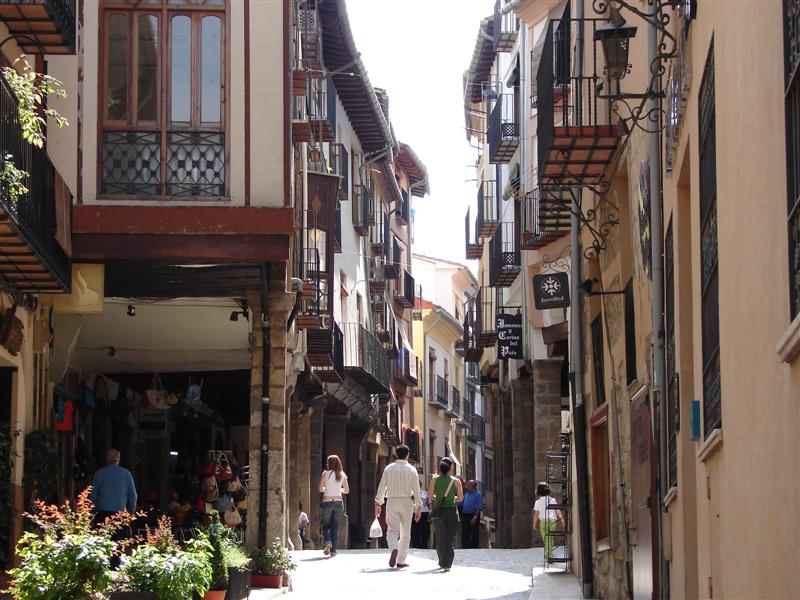 Morella has a big number of places that are related to the culture, art, flora and fauna in the province of Castellón. Here are some proposals of what to see in Morella:
The medieval castle and walls: the castle was declared as a historic-artisic monument in the year of 1931. Its walls are 2,5 kilometer long and have very symbolic doors.
The Santa Luciá Aqueduct: considered work of civil gothic engineer in the fourteenth century.
The prehistoric cages of María La Velle: the cave paintings in here are considered a World Heritage site.
Camino del Cid: in this place you will find the "Anillo de Morella", which belongs to the touristic route of the historical character Cid Campeador, who was a cavalier in the eleventh century.
Iglesia de Santa Maria: a visit is recommended for those who love art. Constructed between the thirteenth and the sixteenth century and features a gothic style as well as a renaissance style.
How to get to Morella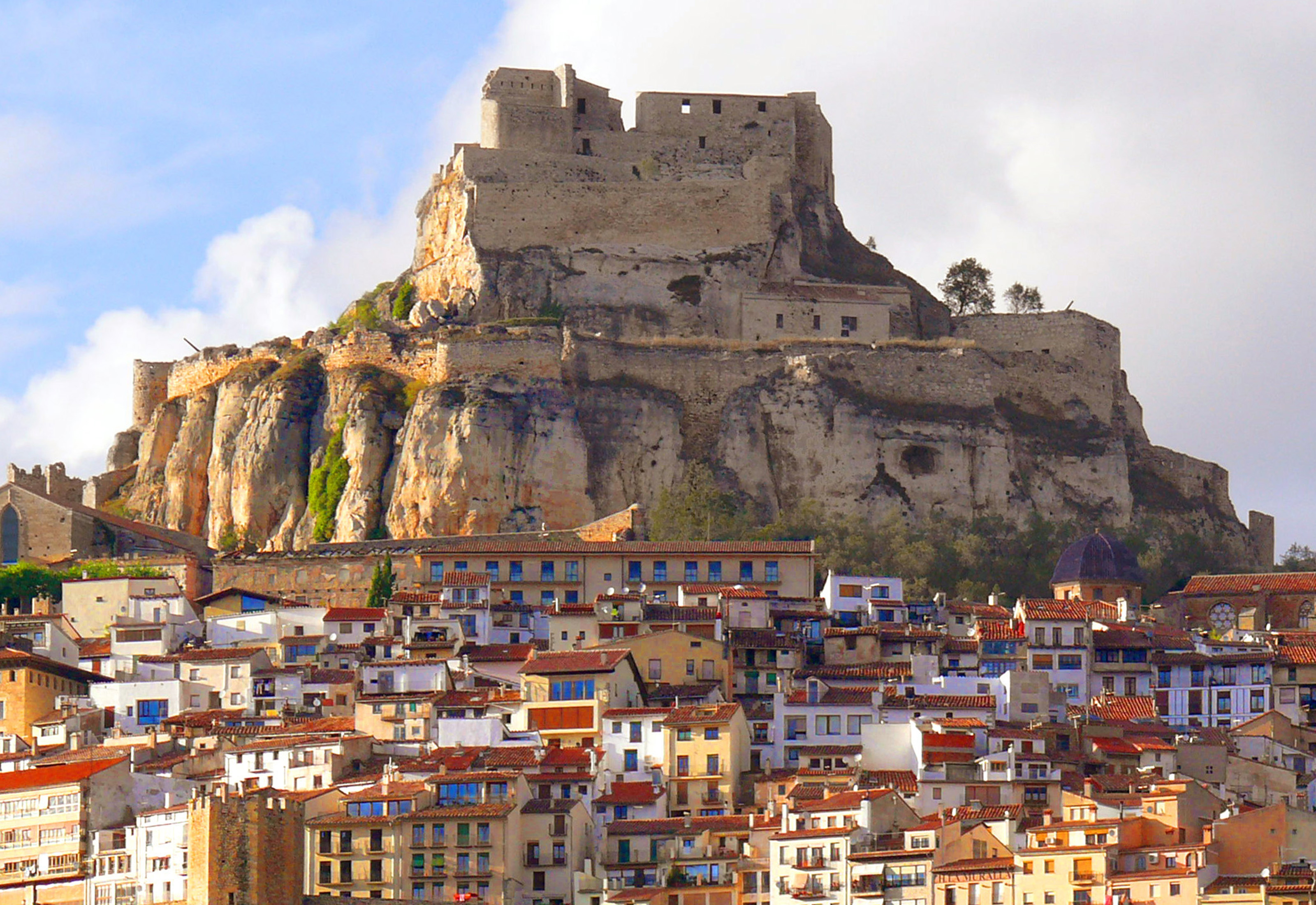 From Valencia, Morella is 170 km away, which is about a 2 hour car drive ; however, from the city of Castellón, it is only 100 km away, which takes about 1 hour and 20 minutes. Below you can find a description of how to get to Morella from Valencia
Car: you could either take the AP7, A7-CV10 (Mediterranean highway) or the N340. The highway N232 is the midpoint which connects these ways with Morella. Once you got the AP7, N340 or A7-CV10, the route is very easy, you simply drive along until you see the N232 and take the direction Morella-Zaragoza.
Bus: there is a bus service, Autos Mediterráneo, which connects Morella with the biggest cities in the province of Castellón: Vinarós, Castellón and Peñiscola.
Train: if you rather travel by train, you have to take the Cercanías Valencia-Castellón. After the train ride, you are able to take a bus which takes you to Morella.
Where to sleep in Morella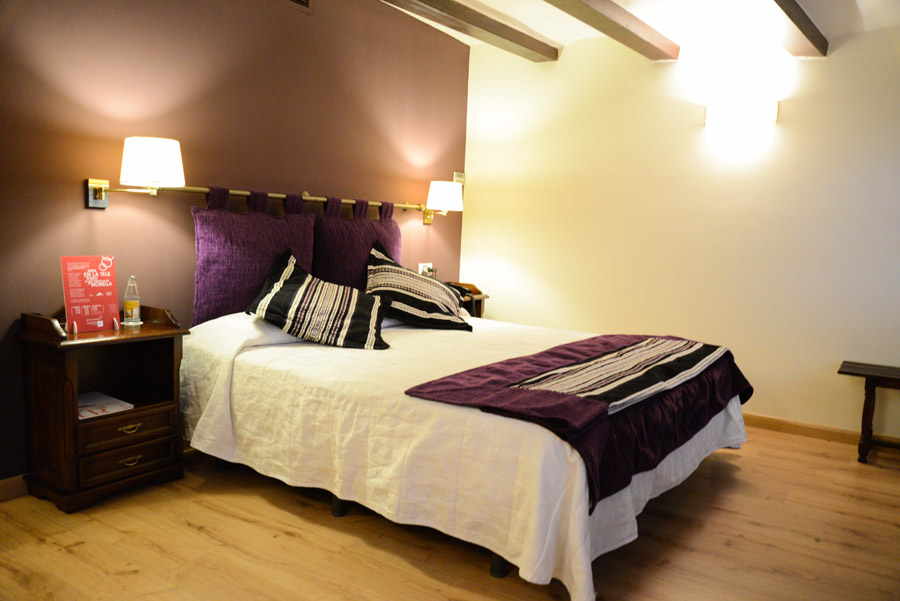 Even though you can explore the town in one day, Morella is a town with charm in which you can stay for some days with your family, partner or friends. Here are some places to sleep in Morella .
La Fonda Moreno: located in the middle of the center of Morella and offers beautiful, modern, cozy rooms and a wonderful service. According to previous guests, the price-quality ratio is great, especially when you consider the fact that the hotel is located in the middle of the center. La Fonda Morena can be found only 250 meters from Castillo de Morella. The hotel is located at Calle San Nicolás 12, Morella. If you want to stay in a charming hotel in Morella, this is the place to be. Their telephone number is 964160105.
Hotel Cardenal Ram: this hotel used to be a castle in the sixteenth century. Hotel Cardenal has 16 rustic, cozy and charming rooms. The hotel also comes with a restaurant which serves food that is superb. Cardenal stands out, because they have 'gastronomic days' throughout the entire year (day of the mushroom, truffle, tapa, etc.). Other than that, they offer different packages, such as a romantic package, a new years eve package, a family package, etc. You can find Hotel Cardenal at Calle Costera de la Suner 1, Morella and you can reach them on 964160064.
Where to eat in Morella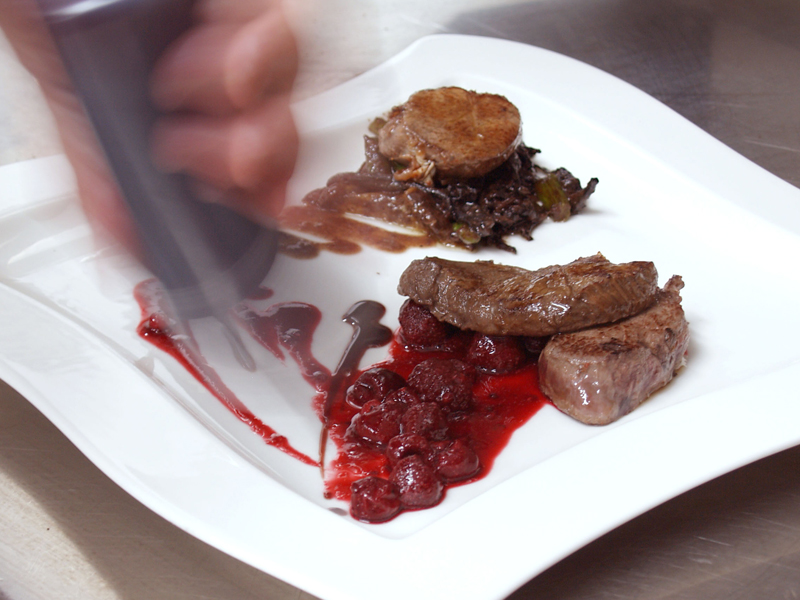 Morella stands out because of the typical products that come out of that area (truffles. embutidos, lamb and pork). Restaurant owners have many good ingredients within their reach and take advantage of it. Typical dishes out of the area of Morella are ternasco (lamb), gallina trufada (chicken with truffle), soup and Morella croquettes. Here we show you where to eat in Morella:
Restaurant Daluan: a quality restaurant which opened up in 2007. Daluan provides their guests with fantastic, well made food in an excellent setting. Other than that, they offer menu's which are adjusted to the season: fall flavors, the Christmas menu, truffle days, menu of the day, etc. Restaurant Daluan is located at Callejón Cárcel 4, Morella. To gain more information, you can call 964160071.
Restaurant Vinatea: at this restaurant you can enjoy the best food in Morella.  are their croquettes and the Morella soup, kid (goat) and lamb. Vinatea is located in the middle of the center, with an outstanding presentation in a modern setting. Restaurant Vinatea can be found at Calle Blasco de Alagón 17, Morella. For more information you can call 964160744.
Both, restaurant Daluan and Vinatea have received a Michelin star in 2014, so you should not just pass them by!
Don't wait any longer and come to the charming town Morella, to discover and enjoy it.