Get a new taste of Valencia right in the heart of the old city
El Carmen is a neighborhood in Valencia that's perfect for having a nice dinner and trying a few of the many amazing restaurants in Valencia.  This neighborhood is in the old town of Valencia, and is centrally located- just north of downtown (if you also want to know about restaurants downtown click here.) Here all types of cuisine and quality-dining abound: Mediterranean, Asian, Vegetarian, Fusion, and more.  
Mediterranean Food
Taberna La Sénia is the first restaurant on our list.  Here you will find the menu full of true mediterranean cuisine, including roasted potatoes, olives,  and pasta a la ratatouille. This joint combines traditional mediterranean food with local and fresh ingredient- giving you the best food and experience possible!
Location: Carrer de la Sénia, 2, 46001 València
Authentic Crepes
If you're looking for somewhere a little less Spanish and a little more French, this may be the restaurant for you.  It's right next to the Micalet, the famous bell tower with the best view of Valencia in all the city.  The most popular items on the menu here, not so surprisingly, are the crepes; they have many salty and sweet varieties, like the vegetable crepe and the chocolate crepe.  There are also salads, cookies, and ice cream.  The place is decorated like an old-fashioned American soda-fountain joint; the centerpiece is the old red truck in the middle of the place which serves as a bar.
Location: Bordadores, 6, 46001 Valencia
Fine Dining
Rakel Cernicharo, winner of Top Chef 2017 converts her passion, energy, and love of food into her dishes at her restaurant Karak.  Here you'll find cheese flavored beer and everything decorated with flowers, sauces, and more to unite into a fine dining experience in the heart of El Carmen.  Mediterranean food transformed with food fusion.  This is where you want to go if you're looking to enjoy pure and unique flavors on a special night out.
Location: Carrer del Músic Peydró, 9, 46001 València
Tapas & Wine
Wanting an all-out Southern-European experience?  Tinto Fino Ultramarino fuses Spanish cuisine with Italian cooking, resulting in foods like unique patatas bravas, toast with pumpkin and mushrooms, and great salads.  On Wednesday nights they even have live music!
Location: Carrer de la Corretgeria, 38, 46001 València
Lunch at the Market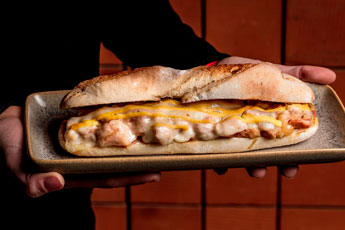 Central Bar is in the Mercado Central, or the Central Market, of Valencia and uses fresh, local ingredients from the stalls of familiar faces selling their own products.  Great quality traditional Spanish food is what you'll find here.  The menu includes mostly meat dishes and sandwiches on baguettes.  Apart from the food, the environment is unique and fun considering you are in the heart of this lively market.
Location: Mercat Central, Plaza Ciudad de Brujas, s/n, 46002 Valencia
Spanish Spanish Spanish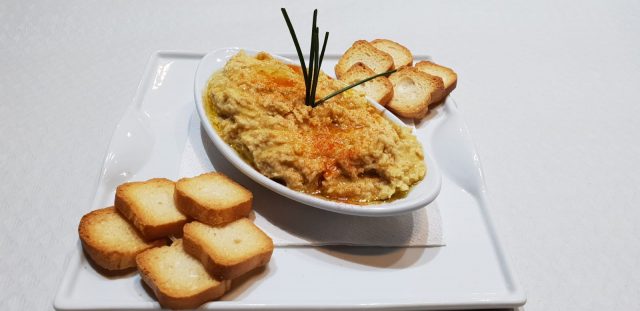 You've come to Spain, probably expecting to try at least a little more than paella. San Nicolás Restaurant is a typical Spanish restaurant croquettes, tapas, Valencian rices, beer and wine- you name it. For dessert, they offer layered chocolate cakes, tiramisu, and more.  
Location: Plaza del Horno San Nicolás, 8.
Valencian Food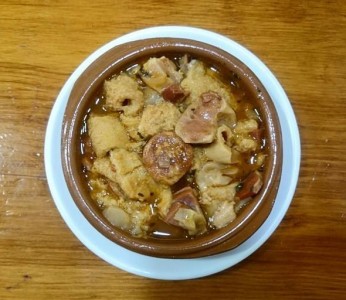 This is about as Valencian as you can get.  At La Tasca de Ángel, they serve plenty of Valencian tapas for you to try out and see what you like.  Much of these are seafood, vegetales, and roasted tapas.  It's a classic join in El Carmen that is known by many people local to the area. Not to mention, it's been open since 1946!  With almost 80 years under it's belt, you know this place must be good!
Location: Carrer de la Puríssima, 1, 46001 València, Valencia
Spanish Rices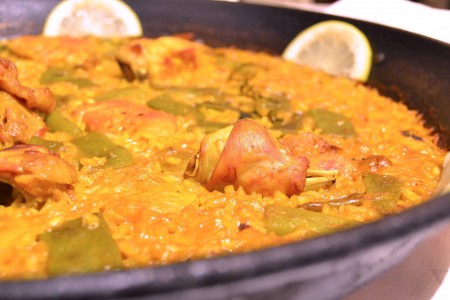 Cinnamon Restaurant, or Restaurante Canela, close to the famous Valencian monument Torres de Quart, is a place where you will certainly find some incredible paella on this list.  Their rice dishes include creamy rices, soups, paellas, seafood rices, and more.  Not to mention, they have quite an extensive dessert list!  
Location: Carrer de Quart, 49, 46001 València