Continue reading to find out how to reach the city of Valencia from the airport. Learn more about the connections to and from the airport, tariffs, and general information.
Valencia Airport in Spain is about 9 km/ 5 mi west of the capital in the nearby town Manises, respectively, the name which the airport takes after. It is the eighth Spanish airport with the most air traffic and amount of passengers as well as the second largest in the region, after Alicante.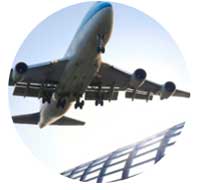 Valencia Airport is easily reached by means of other transport in Valencia. Valencia metro lines 3 and 5 go directly to the airport at an average of 25 minutes from departure from the  city center. A single ticket to the airport cost 4.90 €, covering the two zones it's in.
An alternative option to the airport is also by bus with line 150, averaging at about 40 minutes per trip. The cost of a single ticket is 1.45 euro,  for ages 65 and up  is  0.95 euro  and 1.15 euro for large families . The bus runs every 25 minutes on weekdays and every 35 minutes on Saturdays (Sundays and holidays closed). The ticket can be purchased on the bus.
The price of a taxi from Valencia airport depends on the distance traveled but on average the cost from the airport to the center of Valencia is around 20 euro, with an additional tax of 3.50 euros.
If you prefer to be have a personal car for your stay, car rental services are provided at the ' airport.